Throughout our graduate recruitment we use different selection techniques to enable us to find out more about you and your strengths, while also giving you the opportunity to find out more about us. Ultimately this helps us ensure we recruit the best person for the job.
Below you can see examples of the different stages you will be asked to participate in.
Stage 1 - Application
Fill in our online application form.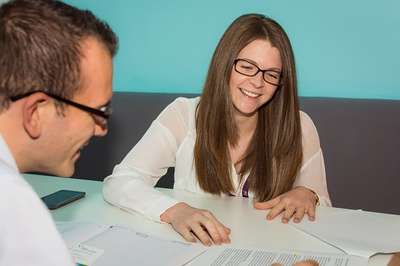 Stage 2 - Online tests
During the selection process you will be asked to complete a Situational Judgment Test (SJT) through our recruitment partner, SHL. An SJT measures how you respond when faced with a range of scenarios that they may face as a graduate at UU. There isn't a right or wrong answer here, all we ask is that you respond openly and honestly.
Stage 3 - Video interviews
Once we have reviewed your CV you will be sent a link to complete a video interview. This is for us to get to know you better and the type of skills you can bring to the company.
Stage 4 - Virtual assessment centre
In response to current government guidance, all of our assessment centres are currently held virtually to make sure we can keep our employees and candidates safe. The great news is that we will still get chance to meet you, it will just be over a live video call instead of in person. An assessment centre may sound daunting, but don't worry – it's an opportunity for you to learn about the graduate programme and United Utilities and a chance for us to gauge your knowledge and suitability. An assessment centre will typically include an introductory business presentation and an interview (competency based/technical questions).
The assessment centre is your opportunity to demonstrate your skills and experience so make the most of it! For candidates applying for our Finance graduate scheme, interviews will take place after the successful completion of an assessment centre and not as part of the assessment centre itself.
Stage 5 - Offer
If you get to this stage - congratulations! When you get an offer, we'll need to see your references, proof that you can work in the UK, proof of your qualifications and medical clearance to prove that you're fit for the job - literally!
Stage 6 - Keeping in touch
You will be invited to Keeping in Touch Days to meet with your Buddy and mentor and have an opportunity to meet your new team.
Stage 7 - It's time to celebrate
Successful candidates will start with us in the September.