Can I apply if I have already completed my degree studies and have started work?
Yes, United Utilities welcome applications from those who have graduated in recent years.
Am I required to have a certain class of degree?
Please see the individual adverts for specific degree requirements.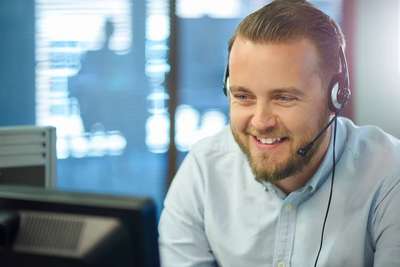 Are there any age restrictions?
There are no age restrictions, however our programme is designed for graduates who have little or no experience of work.
Are United Utilities able to provide sponsorship?
While the company will give all applications due consideration, regrettably the company is usually unable to offer sponsorship to candidates who do not have a current right to live and work in the UK. Under the immigration rules, the company needs to show that there is no suitable settled worker who can do the job before we can sponsor a non-settled worker on the graduate programme. This is usually not possible due to the very high volume of applications we receive every year from potentially suitable candidates.
If I am a reservist or thinking of becoming a reservist will UU support this?
Yes, we fully support employees who are reservists as we believe the skills they learn in their military roles also very much benefit their UU working lives. Reserves with at least six months' service are entitled to ten days' paid leave per year to attend the annual training camp. If you have less than six months' service, you are entitled to five days' paid leave to attend the annual training camp.
When will I start?
If you're successful in obtaining a place on the graduate programme, you will start in the September.
Will I hear back if I'm unsuccessful?
Yes, we will update you on your progress as soon as possible. Please be patient, due to the large number of applicants we receive, this may take some time. However we will update you as soon as possible.
Are you able to provide feedback to unsuccessful candidates?
Due to the high volume of applications we receive, unfortunately we are not able to provide feedback from the initial stages in the process, but will provide individual feedback at the assessment centre stage.
Is it possible to defer my start date?
Unfortunately we would not be able to accept deferred applications, so if you are planning on taking a gap year, we would be happy to hear from you once you are ready to commence employment.
Am I guaranteed a job after my scheme?
We will work with you at the end of your graduate programme to identify a suitable role.