Before you apply: Research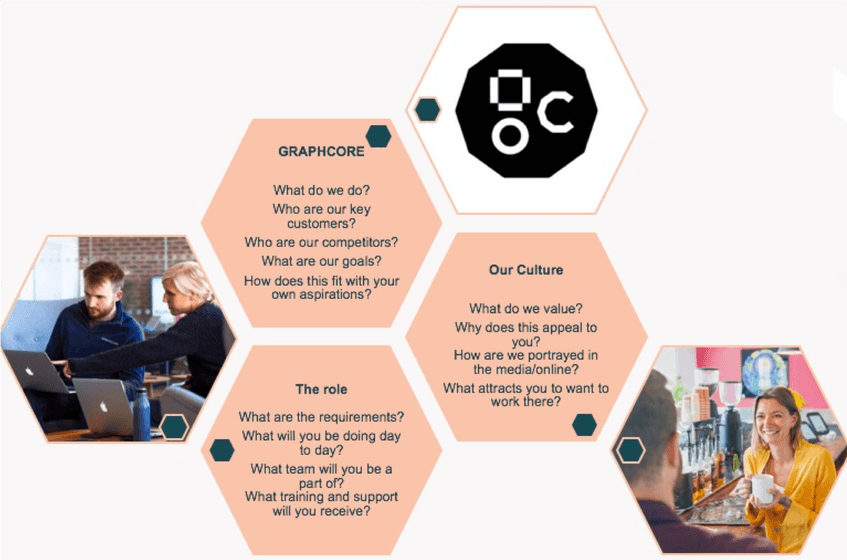 Prepare your CV
What are we looking for?
Full details of your education, including A-Levels (or equivalent)
Technical skills e.g. programming languages C++, Python
Work experiences and/or projects that demonstrate your skills
Participation in clubs/societies/volunteering e.g. hackathons
Some tips:
Adapt your CV
Personal statement
Full details of your education
Demonstrate your relevant skills
Use a clear format on no more than two sides of A4
Provide the most relevant information, determined by the role you're applying to
Hint: get feedback! Ask your careers service, peers or tutor to review your CV before you submit
Submit your application
What do you need to do?
Upload your CV (covering letter is optional)
Answer all questions fully
If you have transcripts available for your most recent modules, please upload.
What are we looking for?
Your motivation to join Graphcore
Understanding of the role you're applying to
Your passion and interest in tech
Eagerness to learn.
General application hints
Research, research & research
Make your first impression count!
Attention to detail
Ask for feedback
Be honest!
Interviews
Always be honest about your capabilities; it's OK not to know the answer! Be honest and consider how you might find out - your approach can be just as insightful as the answer.