We are a firm that is committed to diversity of thought, ideas and viewpoints and where all our people, regardless of their background, gender, race, ethnicity, religion, disability or sexual orientation feel they belong.
Inclusion and diversity is high on the agenda for Mewburn Ellis. It's part of our business plan and is being driven by our management board. For us, inclusion and diversity is more than just a tick-box exercise – it is an issue that's long been on our agenda and is becoming increasingly ingrained in our business plan and imbedded in our culture.
We strive to be leaders in this area, and whilst we have made strong progress to date, there is always more that can be done. We already have strong gender diversity across the firm as a whole with ~1/3 men and ~2/3 women (as at end April 2021) and are focussed on being a more inclusive firm.
Journey so far
We began our journey in early 2021 when we started to work with external specialist consultants Brook Graham. We undertook an audit of our existing culture, processes and practices to help us establish a dedicated I&D strategy for the firm. We also ran an awareness building programme, staff survey and focus groups to explore key themes. We have shared the results of this work with all our people. Our aim has been to make inclusivity a whole firm project.
From our research and with Brook Graham's expertise, we started to develop a strategic I&D framework that explores four key areas. Inclusivity for us is about the people we hire, the careers we nurture, the culture we build and the relationships we have with our clients. We have already started to make changes in these areas.
We have created a new board level role of Chief Inclusion & Diversity Officer as well as launched an Inclusion & Diversity Collaboration Group. We are also now proud to be using Rare Recruitment's Contextual Recruitment System (CRS) which allows us to consider an applicant's achievements in the context in which they were gained.
Strategic I&D framework

We are using these key areas as the foundations on which to build a firmwide approach to inclusion and diversity that benefits our people, our clients and our business as a whole. We are committed to making sure that Mewburn Ellis is a place where equality and diversity are celebrated, where we have diversity of thought, ideas and viewpoints and that our people, regardless of their background, gender, race, ethnicity, religion, disability or sexual orientation feel they belong and can bring their 'true self' to work.
A personal commitment to inclusivity
All members of our Management Board have personally signed up to the IP Inclusive Senior Leader's Pledge.
We are all committed to making real change. We're already well on our way, but we recognise that this is a journey that will take time and our own personal effort.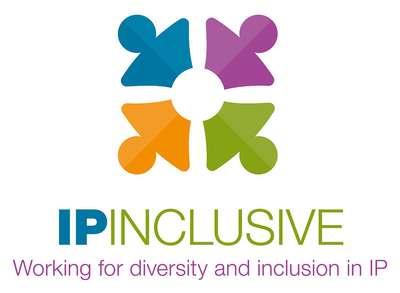 Other I&D activity at the firm
We are a corporate sponsor of IP Inclusive
Our Managing Partner Richard Clegg is part of the IP Inclusive Senior Leaders' Diversity Think Tank
Our Managing Partner Richard Clegg and our Chief Inclusion & Diversity Officer Robert Andrews have publicly committed to improving access to the IP profession through the IP Inclusive "Sharing Our Privileges" programme
We support AIPLA Women in IP and hold events for them
Partner Sarah Kostiuk-Smith is an active member of the AIPLA Women in IP Law Executive Committee, co-chair of its Global Networking Event, and co-chair of its Presence and Branding sub-committee. She is also a member of the IP Inclusive Women in IP committee and is recognised as a 2021 WIPR Diversity Trailblazer
We have a regular I&D thought leader column in Forward Magazine
Our people regularly engage with IP Inclusive and attend IP Inclusive events
We have recently launched our Menopause Policy and Menopause Champions at the firm. We have signed the Menopause Workplace Pledge from women's health charity Wellbeing of Women. This means we recognise that the menopause can be an issue in the workplace and women need support, we are talking openly, positively and respectfully about the menopause and actively supporting and informing employees affected by the menopause.
Two of our attorneys have been listed in the World IP Review Diversity 2022 publication which lists the top 100 lawyers with a focus on I&D. Chosen from over 1300 nominations one is listed in the Top 25 and one in the 20 Trailblazers who have under 10 years' experience but are already making their mark!