It is critical to us that we not only provide safe places to protect people who work for us, but also to create a safe environment for communities who live around our sites and who benefit from the projects we deliver.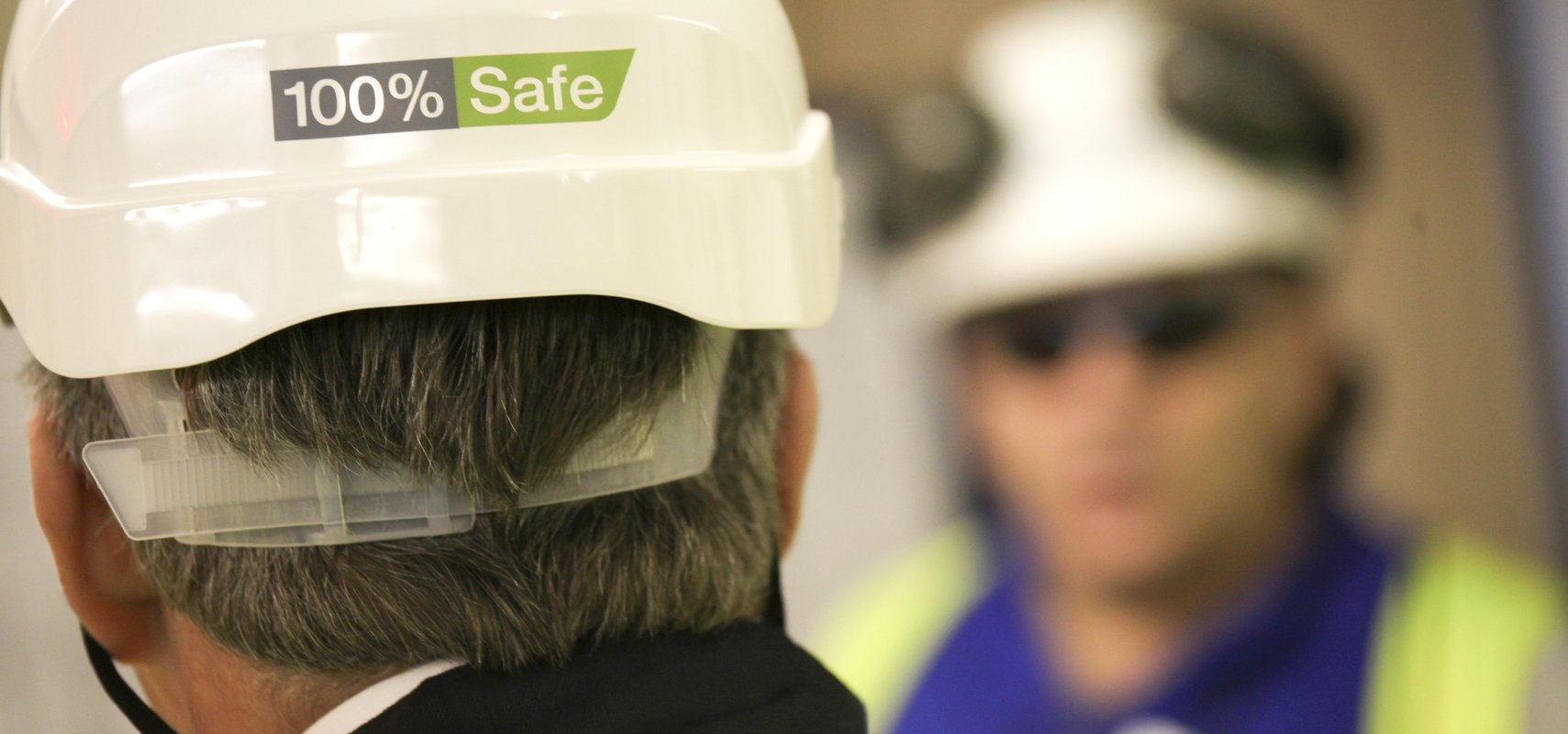 ---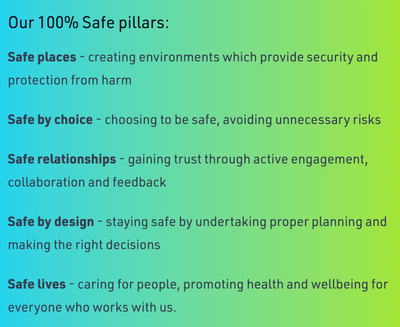 Our ambition of being 100% Safe is underpinned by creating a culture that supports the health and wellbeing of all colleagues.
We believe a truly effective, transparent, and learning safety culture emerges when everyone is engaged and involved in discussions around how we can do things more safely to keep people fit and well.
This is why we have a developed a dedicated Human Performance Programme which is aligned to our culture and values and encompasses the principles of how we behave, communicate and our approach towards being safe and looking out for each other.