We invest in your career. We want you to get the most out of your time with us on your programme. So, we'll make sure you get all the support and learning opportunities you need, as well as offering you some great rewards.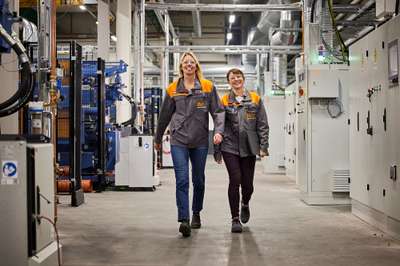 Career Path
You'll have responsibility for real-life projects from day one and opportunities to develop, grow and forge your own career path. You'll enjoy high-quality training throughout the programme in the form of mentorships, workshops, courses and personal development. By the end of your programme, you'll have gained the exposure and experience you need for an international engineering career. At IMI, we promote from within based on talent, hard work and the drive and determination to succeed.
Progress and development
Mentors, placement managers and graduate team members are on hand to provide expert coaching and support. All will empower you to keep learning and will be there for you throughout with support and guidance. Our graduates value the chance to work with international teams and tell us they're inspired to know that many current leaders, including our CEO, started their IMI career on the graduate programme.
Rewards and benefits
We offer a highly competitive salary and benefits package, including help with relocation prior to your placements, tax and social security support, medical benefits at a similar level to other employees working in your host country and allowances towards accommodation and living costs.