As we watch the COVID-19 pandemic continue to unfold across the globe, we are joined in a collective moment – of concern for our communities and fellow citizens, of gratitude for our brave front-line healthcare workers, of uncertainty around our global economies – and of resolution to stand up and help the world through this pivotal time.
At Emerson, we have a 130-year history of proactive leadership and a drive to protect the employees, communities, customers and industries we serve. We understand and take seriously the key role we have in supporting so many essential critical infrastructure workers in life sciences, food and beverage, chemical, power, energy and other essential industries as they carry out their vital work.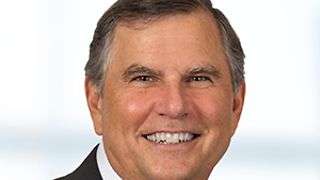 Employee health and safety are our top priorities.
We have taken important steps to protect our 88,000 employees across the globe. Employees who are able to work remotely are doing so. We are following all guidelines from global health experts and have taken the most stringent steps to protect the employees going to work in facilities that manufacture critical technologies and equipment.
These employees and facilities have a key role in the effort to both combat the COVID-19 crisis and to keep essential infrastructure operating – power plants that bring electricity to hospitals and homes, cold chain monitoring that safeguards the food we feed our families and technology that protects the temperature-sensitive medications that keep us healthy.
We are working to stay ahead of what is happening in the world, to keep the company strong for the customers and industries we serve, and to identify opportunities for Emerson to do our part to help address this pandemic and meet global needs. In addition, we are in regular communication with national and international leaders to offer our technologies and expertise to address the manufacturing of critical healthcare protections and treatments and all citizens' needs.
We have information about our global response to COVID-19 on our site, and I am proud to share just a few of the ways that our dedicated workforce is stepping up to do its part in this effort:
We are ramping up production and putting our ultrasonic equipment to work in creating surgical face masks, face shields, disposable hygiene gowns and filter media to get vital personal protective equipment to care providers faster.
Our cold chain technology is monitoring temperature and humidity of critical COVID-19 test kits from development to distribution at healthcare facilities and testing sites.
We have shifted manufacturing capacity in a key facility to accelerate production of printed circuit boards for ultrasonic welding equipment critical to manufacturing N95 face masks that protect healthcare workers.
Our advanced compressors and control technologies are providing temperature control at "pop-up" emergency medical facilities and testing sites, where it is critical to maintain precise temperature, humidity and filtration requirements to protect vital medications.
Our leading valve technologies are being used in multiple ways, including in ventilators and oxygen therapy devices to help patients who are high risk or who have been sent home to recover.
We are caring for the communities where we live and work as well.
We know many families have been impacted by the uncertainty and upheaval surrounding COVID-19. In our headquarters of St. Louis, we are targeting $1 million in community support to address key food insecurity, basic needs, housing, healthcare, mental health, senior care and child care – especially for healthcare workers. We are also working closely with communities we support to help meet these continuing needs across the globe. In addition, we are working to raise an additional $1 million in matching donations from retired Emerson executives, and my wife (Lelia) and I started with the first $200,000 match.
There is no question that this is a challenging and frightening time as we fight a pandemic that has devastating impacts on people's lives and global economies. But I am encouraged by the commitment, collaboration and fighting spirit that is emerging across the globe. We have an opportunity to come together, to use our gifts for good and to protect the communities and industries that we are so grateful to serve. Remember, together, we will get through this global crisis.
Thank you.