You'll find us everywhere.
Our people, our products, our impact - look closely and you'll see Cummins everywhere you look. You'll also see why the world's best engineers, IT professionals and scientists choose a career with Cummins. Our Board of Directors even includes an astronaut who went to space seven times and started a rocket company.
It's all because we treat people with respect and listen to new ideas - even ideas that seem out of this world!
See how far you can go...
---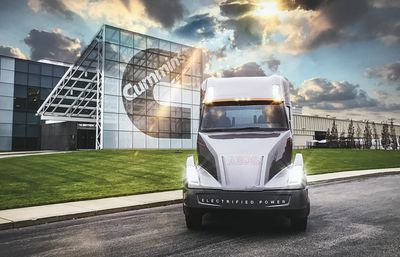 About Cummins
Cummins is the world's largest independent designer and manufacturer of diesel engines. Key markets are off-highway vehicles, industrial equipment and power generation. In addition, Cummins provides turbochargers for the automotive sector, along with filtration and acoustic systems, natural-gas engines, engine components electronic systems. We have over 60,000 employees around the world and a turn over in excess of $23 billion.
Once you become a part of Cummins, the emphasis you place on commitment and dedication to your career aspirations plus your people skills, combined with a natural communication style are the attributes that will determine the speed with which you progress. We are at the forefront of modern engine design and face increasing pressure from competitors and environmental legislation.
Combine these factors with an ever-demanding customer base and you have a high energy, dynamic environment in which to work. You will constantly be facing new challenges, given new opportunities, be involved in Six Sigma projects and required to learn new skills. Cummins provides great opportunities for really talented people who are prepared to face them head on.