Who we are
PA is a consulting firm like no other. We see the possible in the impossible and are driven by a bold desire to build a positive human future. We are creators and innovators who believe in the power of diversity to find new, better ways of doing things.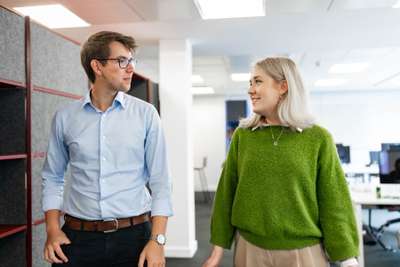 With over 4,000 specialists globally, our expertise covers strategy, technology, digital, design, science and engineering –and together, we're shaping the future.
A career at PA is defined by impact. We come together to power innovation and make a real difference in the world. The best ideas are generated when every member of the team feels empowered to contribute, so we've worked hard to make that a reality.
We've shaped an inclusive culture where people are encouraged to bring their whole selves to work. We offer mentoring to build professional confidence, as well as support for wellbeing and mental health, to support all of our people to thrive.
A future that starts with you.
Our purpose
We believe in the power of ingenuity to build a positive human future.
This is PA's purpose, the lighthouse guiding what we do, how we do it and, most importantly, why we do it. It means we're proud to work with clients who make a positive contribution on ground-breaking and innovative projects that improve people's lives.
For us, ingenuity is a mindset. We're optimists who believe that when you put bright people and brilliant technology together, amazing things happen. It isn't just transformative and fascinating. It means delivering actual results every day, helping find new opportunities for our clients, communities, and the wider world.
It's this mindset that creates the environment for progress. And with this at the heart of who we are and what we do, we believe that a positive human future is perfectly achievable.
We are a member of the Gradcracker Five-Year Club
We have been a Gradcracker advertiser for at least five years. We recruit regularly and should still be doing so whenever it is time for you to apply for placements or graduate positions - make sure that you Follow us to be alerted to any of our new opportunities.