We see the chance to deliver projects as the best way to learn what it takes to be an effective manager. You will be supported throughout, to help you reflect on what you are learning, to develop your talents and plan your career. On completion of the scheme, you'll be ready to take your career to the next stage, having acquired a comprehensive understanding of research funding management.
OUR PURPOSE IS TO REDEFINE THE BOUNDARIES OF AMBITION
Since day one, we have relentlessly pursued a better way. Our purpose – to redefine the boundaries of ambition – is the reason we do it. It's why we exist. It's what drives us forward. It's how we create an enduring legacy in this world.
This purpose challenges and energises us to improve, innovate and exceed expectations. And go beyond. To dream bigger and achieve more for every place, project and person we impact. Building a world where ambition has no boundaries.
WE SEE EVERY CHALLENGE AS AN OPPORTUNITY TO DREAM BIGGER AND BRING AMBITIONS TO LIFE
Together, we find a way to unleash the potential within every place, project and person – inspiring the stories that shape our lives and change our world. Because the ambitions we chase today will build the world we live in tomorrow.
Being a purpose-led business means acting differently. Our purpose acts as a guide to our people and our partners – shaping how we perform and the decisions we make.
Mace has incredible breadth, scale and diversity across our global business operations, enabling us to quickly and effectively respond to market opportunities.
Over the last three decades, we have successfully grown into new markets and sectors, built our infrastructure presence, and expanded successfully into new geographies including the Americas, Africa and Asia Pacific.
Our mission has always been to continuously pursue a better way for our clients, our employees, the built environment and in the communities where we work. It's part of our unique DNA and it guides everything we do.
An adventurous spirit is at the heart of our culture and our purpose acts as our guide. We continually push ourselves and each other to fulfil the ambitions we have – and the potential we've yet to discover.
IN OUR 2026 BUSINESS STRATEGY WE SHARE OUR DRIVE TO BECOME A PURPOSE-LED BUSINESS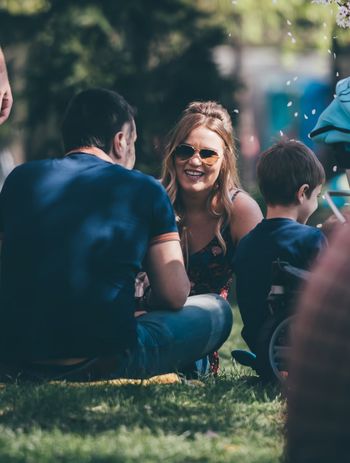 Together, we will find a way to unleash the potential within every place, project and person. We want to continue to bring the most exciting and inspiring opportunities for our people, helping to build their careers.
As an employer, a supplier, a client, and a collaborator, we equip and empower others to achieve more than they believe is possible. We are ambitious not just for ourselves but for our industry, communities and society.
CREATING VALUE
We believe in creating places that are responsible, bringing transformative impact to our people, communities and societies across the globe.
Our ambitions by 2026 are:
Become a leading global contributor to reducing carbon in the built environment
Invest in digital, new technologies and the skills we need to transform how we build and operate on behalf of our clients
Expand our business across the globe into target markets
Become the most inclusive employer of choice in our industry