Our professional apprenticeship programme has been developed to ensure you are supported throughout every step of your journey, combining work-based experience with off-the-job training. You will be stretched, challenged and supported by a business that views your professional development and formal qualification as a priority.
Our programme will provide a fully funded day or block release Level 6 (degree) apprenticeship in your chosen vocation, while working as a full time Laing O'Rourke employee. It will also include a series of bespoke development modules, and technical training opportunities, strategically placed to support you at key stages of your apprenticeship journey.
During the programme you will work across a range of projects, which will offer the breadth and variety to support your occupational competency and will contribute towards the achievement of your apprenticeship and professional accreditation.
Programme Structure
The programme is designed to bring out the best in you and push you to your full potential. Through a combination of practical experience, technical learning and professional development, you'll get the right blend of personal and professional skills.
You will enjoy support from line managers, a mentor and a large peer group network. We will work closely with you to develop clear career goals, expand your skills and assist you in working towards the achievement of your apprenticeship.
Shaped over five academic years, the programme begins with a detailed induction into the business and is followed by a bespoke development module every spring and autumn. Each module is shaped and placed to have the most significant impact for you at that point of your apprenticeship journey.
After each spring module, the focus turns to the academic requirements of your apprenticeship.
Quarterly tripartite reviews of your apprenticeship progress will take place between you, your workplace mentor and your training provider/university. This ensures you are on track, and these reviews will be used to identify any support required along the way.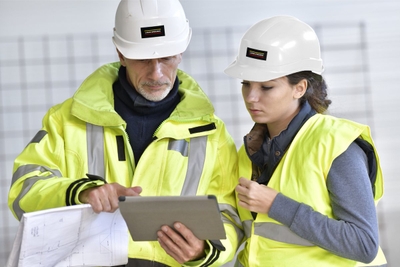 Rewards & Benefits
Competitive salary
Fully paid-for degree apprenticeship
Private medical insurance
Pension
Company mobile phone and laptop
Doctor@Hand, a 24hr virtual GP service
Employee discounts, via Reward Gateway
Discounted gym membership
33 days' paid holiday during each holiday year
Employee Assistance Programme – wellbeing, mental, financial and work advice