On Time to Talk Day, Norman Bone, Chair and Managing Director of Leonardo UK, highlights the importance of talking and listening about mental health and the actions Leonardo is taking to support employees during testing times.
After an extremely challenging year, 2020 ended on a note of optimism with the fantastic news of multiple Covid-19 vaccines proving to be effective against the virus. The nation watched as 91-year-old Margaret Keenan became the first person in the world to receive the vaccine and we all felt a measure of hope for the future.
However, as we move into February, many of us are finding it a challenge to keep our spirits up as we face bleak weather and bleaker news headlines, and we continue to miss many of the important social links that sustain us on a daily basis. For most of us, this is taking some kind of toll on our mental health, particularly those of us who are balancing our work with the demands of home- schooling and other family commitments.
In both our work and our personal lives, it is during such tough times when we rely on each other the most. With ongoing restrictions on meeting each other, this means that we need to make even more effort to keep in touch and talk to each other.
It is for this reason that, on Time To Talk Day, I would like to highlight the importance of being open about mental health and taking the time to talk and to listen.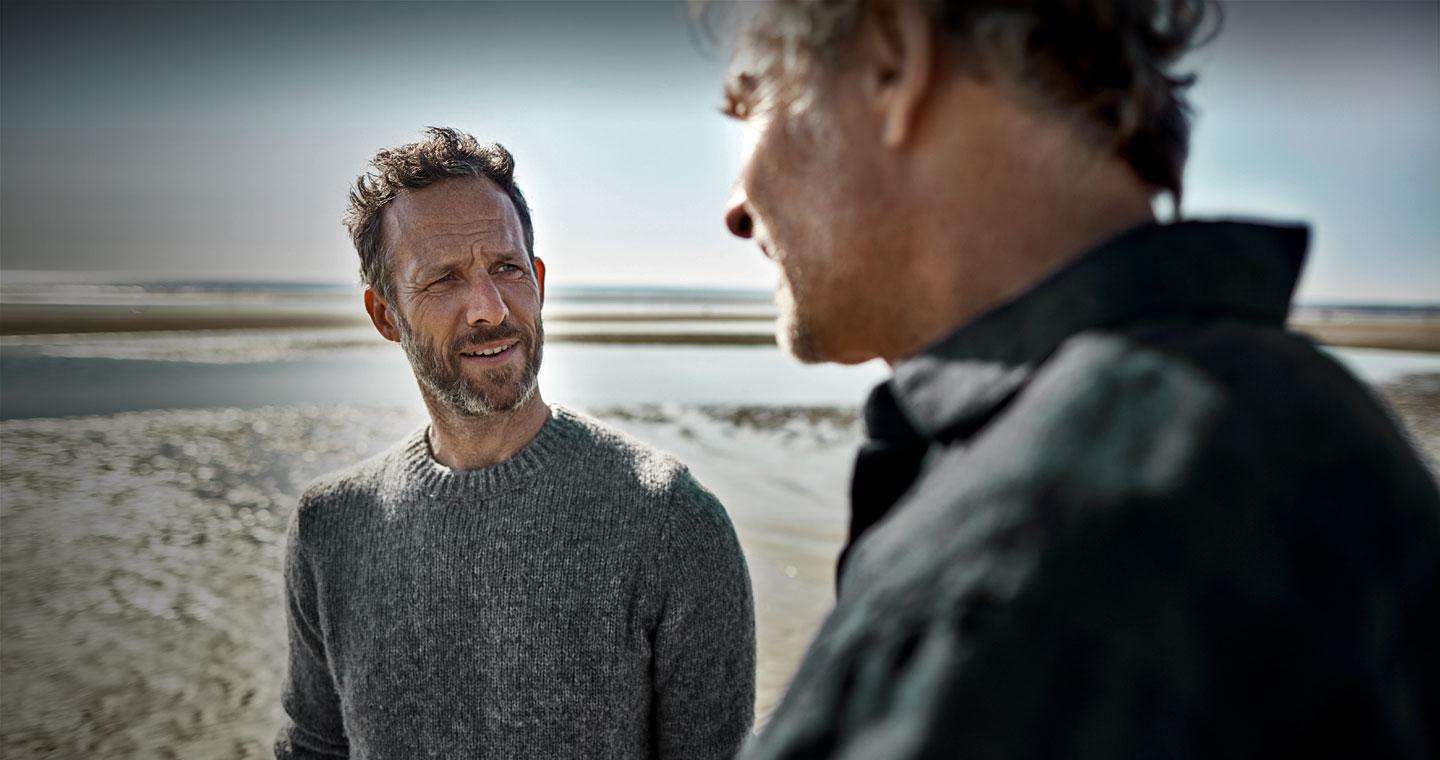 Encouraging open discussion
Over the last year, I have been very proud of the way in which Leonardo employees have stepped up in the face of the pandemic. I have seen teams make great efforts to support each other and keep spirits high. In a time of social distancing, we have also made progress in bringing people together as we seek to become a more inclusive and diverse company.
Part of that inclusivity is in the creation of an environment where everyone feels safe to bring their real selves to work. This means that every one of us should be able to ask for help when we need it, without worrying about being stigmatised. One in four people will experience a mental health problem in their lifetime, which, in a company the size of Leonardo, translates to thousands of us. Unfortunately, too many of these people will feel that they are unable to openly talk about such problems.
I believe that mental health should be discussed openly and treated as routinely as any physical illness or injury. I recognise that as a nation and a company we aren't there yet, but as we continue to embed inclusion and diversity in our culture at Leonardo, we will get there. We would not expect someone on a sports team to play at peak performance with a broken bone, nor should we expect a colleague with a mental health problem to be able to carry on as normal. The consequences in each example – to both the individual and the wider team – would be severe. However, we cannot manage what we do not know about; talking about the problems we face is the first step to bridging this divide.
Sharing at all levels of the organisation
Feeling comfortable to talk about mental health challenges requires a safe, inclusive environment. At Leonardo, creating such an environment is the responsibility of everyone, starting with the senior leadership team. Those who work with me closely will know that I live with Seasonal Affective Disorder (SAD), which brings its own unique challenges through the darker winter months. I am therefore making a conscious effort to speak more openly about this and share my experiences.
Last year, Mark Stead, Leonardo UK's Senior Vice-President, Radar and Advanced Targeting, shared his views on his responsibilities as a senior leader and role model to facilitate inclusion, look out for his team's and colleagues' welfare and how his father's consideration for others informs his approach to mental health. Reflecting on his own struggles with mental health, Tom Fox from our Helicopter International Campaigns team also shared his experiences, and was able to offer some achievable and impactful tactics for anyone dealing with similar challenges. Then, during Movember last year and to mark International Men's Day, some of our colleagues across the business shared their experiences on dealing with stress, the dangers of ignoring mental wellbeing and how they have been inspired to remove the stigma of asking for help.
I'd like to thank Mark, Tom and everyone who participated for stepping forward and showing how talking about the challenges that we all face can help others do the same.
A company-wide effort
From the start of the first lockdown last spring, we have focused on supporting the physical, social and mental wellbeing of everyone working at Leonardo in the UK. The company has adopted new ways of ensuring everyone has stayed informed, been able to stay in contact with colleagues and had access to a variety of tools to help cope with working during a pandemic. We launched our 'People First' programme which included live webinars, lunchtime learners, daily tip sheets and advice for all employees on improving mental health and wellbeing.
During this time, it was inspiring to see teams come together like never before to maintain morale and keep delivering, taking new opportunities to bond through Skype calls and WhatsApp groups. It is testament to everyone's commitment and sense of team spirit that we were one of the first companies to be awarded the Investors in People's Wellbeing Gold Award last year.
In the summer, I was delighted to introduce custom working across our UK business. Well after the pandemic has passed, this will provide teams with substantially increased flexibility to choose how and when they work, balancing commitments to our customers with each individual's personal circumstances. The underlying principle is that every employee feels empowered to balance their work and personal lives in a way that improves both.
Thriving not surviving
As lockdown continues, our commitment to supporting mental health continues to evolve. Establishing an inclusive environment that encourages talking about our challenges is just the first step. The next is to equip teams to make the best of the days ahead.
Working in partnership with Aviva as part of our Employee Assistance Programme, Leonardo employees now have access to the wellbeing app "Thrive". This provides relaxation techniques such as meditation, thought training, sleep improvement and goal progress tracking to enable those in Leonardo to better cope with the stresses of lockdown and improve their overall wellbeing.
Our series of wellbeing webinars continues this month with a talk on "The art of thriving during times of uncertainty" which offers practical tools on how to act and react to challenging situations in a positive and more helpful way.
2020 has challenged all of us. Personally, I cannot remember a more testing time in my career. However, despite the months of uncertainty and isolation, I am pleased to be able to say that at Leonardo this has been a time of community, charity and kindness. Barriers are being broken, minds are being changed and technology – combined with the desire to do things better – is making it a little easier for us all to keep in contact. I hope that Time to Talk Day inspires more people to speak openly about mental health, with friends and family and between colleagues, so we can better support one another through this time. We may be apart, but we are not alone.