Our Graduate and Postgraduate opportunities are for those who have recently graduated (0-2 years) from their degrees (Undergraduate, Masters, PhD), and want to take their first steps within industry.
Our Research and project based opportunities are available for those wanting to continue research, such as Postdoctoral Fellowships or collaboration on final year projects (such as dissertation projects).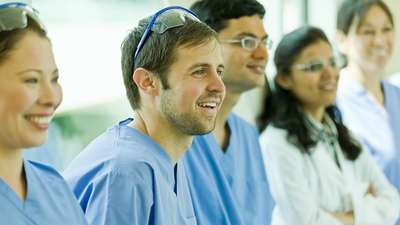 The Roche Postdoctoral Fellowship (RPF) Programme
Internally known as RPF, this programme aims to build scientific leadership by expanding and strengthening our scientific exchange and collaboration with academia.
Specifically, we offer talented Postdoctoral graduates the opportunity to join us as fellows working on a specific topic, co-mentored by people inside Roche and from external research institutions.