About us
This is the story of Roche
The story of Roche underscores our longstanding commitment to creating a partnership between business and science that improves people's lives.
Throughout our history, Roche has grown into one of the world's largest biotech companies, as well as a leading provider of in-vitro diagnostics and a global supplier of transformative innovative solutions across major disease areas.
Our commitment to our people, partners, stakeholders and, most importantly, our patients remains as strong as it was on the first day of our journey.
What we do
For well over a century, we've focused our energy and investment in developing tests and treatments that change lives and give everyone more quality time with the people they love.
Whether you live in Aberdeen, Belfast, Wrexham or Chelmsford, at Roche, we believe that access to great healthcare can and should be available.
---
Our purpose
Each year, we transform millions of lives with our joined-up approach to testing and treatment. But our impact extends far beyond those we treat. Behind every child we test are parents looking for peace of mind; behind every grandparent we treat is a family who can spend more time with them.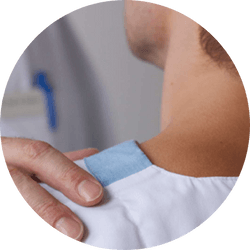 While most of our work focuses on the sickest people in the UK, our work impacts everyone. Families, friends, and loved ones; at Roche UK we are dedicated to ensuring everyone gets to spend more time with the people they love.
Our history
A pioneer in healthcare
We have been committed to improving lives since the company was founded in 1896 in Basel, Switzerland. In the UK, Roche has been supporting the health of the nation since 1908, even before the NHS was established. We are a committed, long term partner to the NHS and the people of this country.
We are a member of the Gradcracker Five-Year Club
We have been a Gradcracker advertiser for at least five years. We recruit regularly and should still be doing so whenever it is time for you to apply for placements or graduate positions - make sure that you Follow us to be alerted to any of our new opportunities.