A consortium including FTSE 250 construction firm Balfour Beatty has been awarded a $1.95bn (£1.4bn) contract to build a train network at Los Angeles International Airport.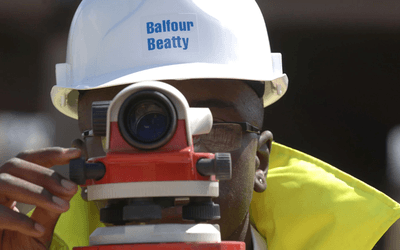 The "Automated People Mover" will ferry passengers between LAX's central terminal to a new car rental area along 2.25 miles of track. The building work will include six stations and a train maintenance garage.
Balfour Beatty said: "Once completed, travellers will enjoy a transportation system that operates up to nine trains simultaneously and moving walkways to the terminals and parking garages.
The contract is Balfour Beatty Investments' first major public-private partnership to build civil infrastructure in the US.
Balfour owns 27pc of the joint venture, dubbed LAX Integrated Express Solutions (LINXS), with other members including the Texas-based Fluor Corporation, Germany's Hochtief and Canada's Bombardier.
Leo Quinn, Balfour Beatty's chief executive, said: "This award at LAX, one of the world's busiest airports, recognises our expertise and track record for delivering critical transportation infrastructure."
The once-struggling company has been turned around in recent years, posting a £12m profit in the first six months of 2017, compared with a £15m loss the year before.