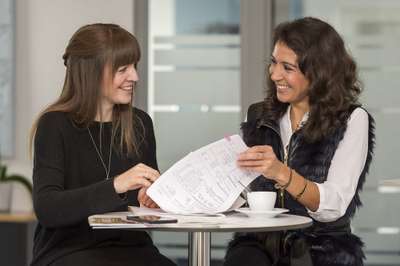 At Airbus, we believe there is power in being different. Every day, our people express their unique voices and draw from their rich experiences to bring fresh ideas to our company. This is why we are committed to fostering inclusion and diversity in the workplace—one that welcomes every one of us.
Our definition of an inclusive & diverse workplace
We want our people to feel they can bring their best selves to work. To make this possible, we need to ensure our working environment is a safe space in which our people are respected and valued for their differences.
For us, we define an inclusive and diverse workplace as the following:
Inclusive: Every voice needs to be valued and heard in an inclusive workplace. We surround ourselves with people from diverse backgrounds to learn from each other's knowledge and experiences, and to foster open-based collaboration.
Diverse: For us, diversity speaks to both the visible factors that describe an individual in terms of gender, age and race; as well as the invisible factors such as background, personality, experience, ethnicity and sexual orientation.
A welcoming space for all of us
There is no question that an inclusive and diverse workforce drives innovation at Airbus. It also makes us stronger as a team. Today, our workforce unites people from 140 nations, and more than 20 languages are spoken across our sites worldwide.
Aerospace is historically a male-dominated industry. We are committed to changing that. We welcome people from all backgrounds and strive to increase representation from traditionally underrepresented groups.