Adding Value Everywhere
At Airbus, there is a clear connection between serving our customers and shareholders and enhancing long-term social and environmental sustainability. It starts with our clear vision of corporate responsibility and sustainability, which is based on five priorities:
Strong governance.
Innovative products and processes.
Developing and engaging our people.
Building supplier partnerships.
Corporate citizenship.
When you join Airbus, you're joining a company dedicated to making a positive difference.
An incredible workplace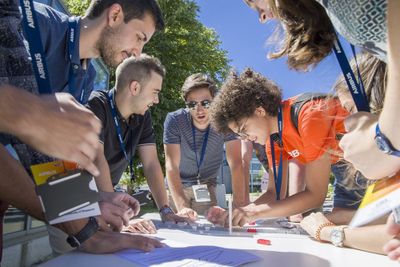 You're in great company in a great company.