What we offer
As an apprentice, you will always be rewarded for hard work. In addition to discretionary company success sharing bonus and optional participation in company share purchase schemes; we will make sure you enjoy the following benefits:
Earn while you learn
25 days' (or equivalent in hours) annual leave
Academic and on-the-job training
Company pension (subject to eligibility)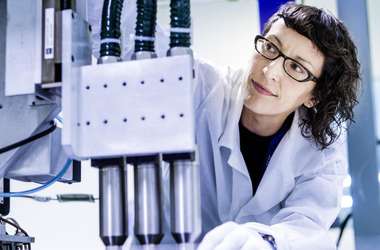 The highly technical nature of the aerospace industry has created a huge demand for skilled and qualified specialists in the UK. That is why, at Airbus, we have carefully designed our apprenticeship programmes to give you valuable practical training while you complete your studies.
Our programmes provide a clear route for you to make your career fly in these areas of interest:
Commercial Aircraft
Defence and Space
Helicopters
Application Tips
Curriculum Vitae
Submit an up-to-date CV - this must include full details of your qualifications together with the grades achieved or predicted.
We select applicants based on their qualifications and the quality of their applications. So, please take time to ensure your application is the best representation of you, your skills and experiences in connection with the role you have selected.

Cover Letter
You must also include a cover letter as part of your application that demonstrates your interest in space and motivation to join the apprenticeship programme.