About Procter & Gamble
P&G was founded over 180 years ago as a simple soap and candle company. Today, we're the world's largest consumer goods company and home to iconic, trusted brands that make life a little bit easier in small but meaningful ways.
The insight, innovation and passion of talented teams has helped us grow into a global company that is governed responsibly and ethically, that is open and transparent, and that supports good causes and protects the environment. This is a place where you can be proud to work and do something that matters.
Nearly five billion times a day, P&G brands touch the lives of people around the world. They reach those who shave with a Gillette Fusion ProGlide or Venus razor, who wash their hair with Pantene or Head & Shoulders and who wash their clothes with Ariel.
The P&G community consists of around 118,000 employees working in around 70 countries across the globe.
Opportunities & Benefits
P&G recruits the finest people in the world, because they develop talents almost exclusively from within. This means graduates won't just get their first job out of university, they are being hired with the expectation that they will grow into one of P&G's future leaders. Maybe even the next CEO. New starters with P&G can expect a job with responsibility from day one and a career with a variety of challenging roles that develop and broaden their skills, together with the support of training and coaching to help them succeed.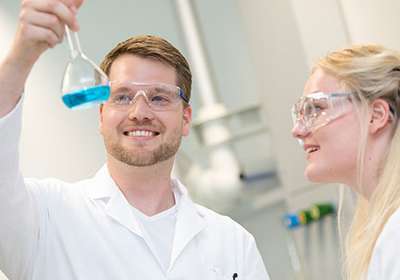 P&G offers careers in Commercial areas, such as Brand Management, Customer Business Development, Finance & Accounting, and Technical areas such as Manufacturing, Engineering, Supply Network Operations and Research & Development.
From the start you will be offered more than just a competitive salary. Benefits include stock ownership, private medical insurance and competitive pension offering.
There are also lots of social benefits such as flexible working, vibrant living programmes and life assurance.
You can also look forward to regular salary revisions and potential promotions in line with performance.
If you share our values, why not join the P&G team? We're always looking for forward-thinkers.
We are a member of the Gradcracker Five-Year Club
We have been a Gradcracker advertiser for at least five years. We recruit regularly and should still be doing so whenever it is time for you to apply for placements or graduate positions - make sure that you Follow us to be alerted to any of our new opportunities.