A lot has happened since Leonardo and its industry partners announced that they had joined together with the UK MOD to form 'Team Tempest' in order to provide the technologies, knowledge, skills and expertise to develop a Next Generation Combat Air System. Find out how the programme has progressed and the opportunities now available for those interested in working on the next generation combat aircraft.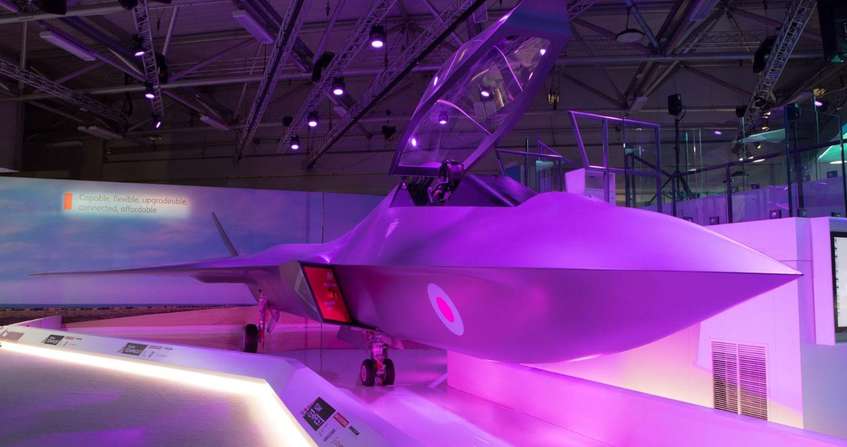 In July 2018 at the Farnborough International Air Show, it was announced that Leonardo would be working with the RAF Rapid Capability Office, BAE Systems, Rolls Royce and MBDA as 'Team Tempest' to provide the technologies, knowledge, skills and expertise to develop a Next Generation Combat Air System capable of operating in the 2040+ environment.
The contract forms part of the ongoing Future Combat Air System Technology Initiative (FCAS TI) programme and will see Leonardo developing the Sensor and Communications Systems technology for the next generation aircraft.
We're looking to attract and develop the next generation of world-leading, suitably qualified and experienced personnel for our business to work on the Tempest programme.
As part of Generation Tempest, the Royal Air Force and its industry partners are committed to promoting the future opportunities available to young people by embracing Science, Technology, Engineering and Mathematics.
At DSEI 2019, leading UK defence companies (BAE Systems, Leonardo UK, Rolls Royce and MBDA UK), together with key Italian Industry players (Leonardo Italy, Elettronica, Avio Aero and MBDA Italy) announced their intent to partner on the Tempest programme by signing a Statement of Intent ("SOI"). This will see the parties work together to define an innovative concept and partnership model which will include knowledge sharing, product definition and technology development for the joint development of future combat air systems.
At the Royal International Air Tattoo in July 2019 the Defence Secretaries for UK and Sweden signed a Memorandum of Understanding (MOU) to commit both governments to work on a joint combat air development and acquisition programme, including the development of new concepts to meet both nations' future requirements.