As part of Leonardo's commitment to making inclusion an everyday reality, we marked National Inclusion Week (NIW) from 27 September to 3 October 2021 with an exciting line-up of activities across our UK sites to continue to raise awareness of our Inclusion and Diversity programme.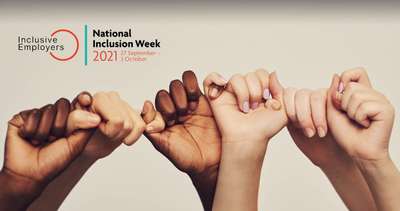 The theme for National Inclusion Week 2021 was United for Inclusion, focused on becoming a force for change and action by uniting to share learning, best practice, successes and challenges.
At Leonardo, we took the opportunity to launch our new inclusion campaign 'Every Voice is Valued', to recognise the contribution that every single employee has to offer. This theme was promoted through the week, as Leonardo offers a range of activities that brings staff together, supported by its fantastic Network Groups and Inclusion Champions (newly trained by Inclusive Employers).
Head of Inclusion and Diversity at Leonardo in the UK, Nerys Thomas, said: "We are very passionate about accelerating our progress with our Inclusion and Diversity (I&D) agenda. We continue to build upon our I&D plan published last year, which we believe will ensure Leonardo is a welcoming, attractive, flexible and inclusive place to work for everyone."
The week's activities included virtual drop-in and learn sessions designed to focus on valuing different voices or speaking up with more confidence through topics such as Imposter Syndrome. There were also discussions with senior leaders at virtual round tables on topics such as 'The Secrets to Motivation' and 'Should I stay or Should I go? Growing your career with Leonardo'.