Before applying to Ark Teacher Training, there are a few things you'll want to check and tick off beforehand to ensure the application process is as smooth as possible.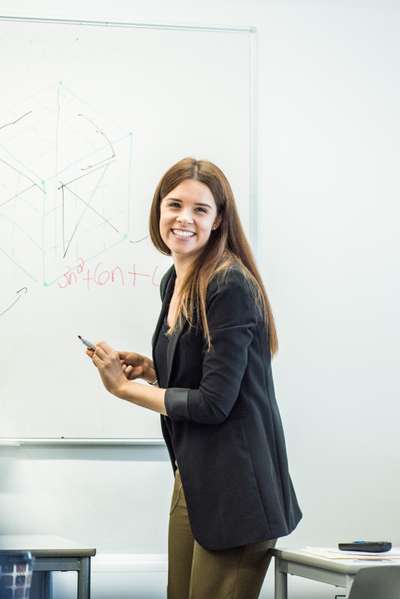 Check Your Eligibility
Although previous experience working with young people or in a school is not a requirement to be eligible for the programme, it can strengthen your application.
To be eligible to teach in the UK and apply to Ark Teacher Training, you must:
Have a grade C or above in Maths and English Language GCSE.
In addition to the above, have a grade C or higher in a GCSE Science subject if you apply to teach primary.
At least a 2:2 Undergraduate Bachelor's degree (or equivalent) by the start of the programme.
Have the right to live and work in the UK for the duration of the programme.
Not currently hold Qualified Teacher Status.
It is also preferable that:
You have a strong A Level or a degree relevant to the subject you want to teach if you're applying to teach secondary.
You can demonstrate the six key competencies we look for in a great teacher trainee:
Alignment with our ethos and values
Passion for their subject or field
Excellent communication
Curiosity and eagerness to learn
Self-awareness
Resilience.
Confirm Your Subject Interests
Developed knowledge of and passion for your subject is fundamental as a teacher. Your natural enthusiasm will shine in the classroom and instil excitement in your pupils for the subject too.
However, higher education and academic study can cover a broad range of subjects under one umbrella, meaning some applicants could be qualified to teach one of many subjects.
For example, having a degree in Engineering could mean you're qualified to teach:
Physics
Computer Science
Maths
Primary
Having a flexible approach to the subjects you're open to teaching will also improve your chances of gaining a place on the programme.
What's more, you don't need to have studied a subject you're passionate about at degree level. If you studied it at A-level or have a related degree or substantial experience in this field/subject, we welcome your application.
Find the Perfect Location and School for You
Ark Schools can be located in four areas across England:
Birmingham
Hastings
London
Portsmouth
To complete the application's initial stage, you'll need to tell us roughly the area you're interested in training in.
During your interview, you'll also be able to select specific schools in these areas if you think they'd be a great fit.
If you aren't sure which school is best for you, the recruitment team will discuss this with you in your interview and will be able to guide you to find the best fit.