In August of 2020, we spoke to four trainees who were due to start their teacher training year about what they expected, what they wanted to achieve and what they were most excited about. Now that they've graduated nearly a year later, we checked back in with them to reflect on the answers they gave and their time with Ark Teacher Training.
This week, we caught up with Chemistry teacher Channei about the amazing relationships she formed with her students and maintaining a sustainable work/life balance during the training year.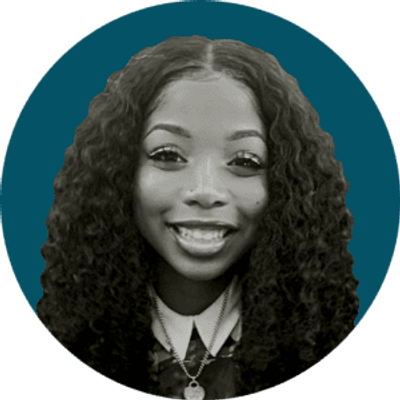 How has Channei found her training year?
"I have really enjoyed my training year; I have learned so much not only about my subject but about myself as a person and as a teacher.
My team (both my department and the other trainees) in my school are so lovely and helpful. I've felt so supported this whole year and I feel ready to move onto my NQT year!"
This is what she was looking forward to the most:
"Getting stuck in! Meeting all my students, watching their brains working, and seeing smiles on their faces when all their hard work starts to finally make sense in their heads!"
Did it meet her expectations?
"My classes are amazing! The year 7s are super cute and my year 9s remind me of me when I was their age! For the most part, my students work so hard and try their best in every lesson."
This is what she thought would be her biggest challenge:
"I will be working in a school with a lot of EAL students, so I'm worried about the language barrier. But I know their attainment is high, so I just need to work on my explanations and visual cues."
How did she overcome this?
"Figuring out how to meet their needs while still delivering amazing science lessons was tricky, but training sessions with Ark Teacher Training and weekly meetings with my coach helped me to overcome these barriers, and I honestly feel as though teaching these classes has made me a better teacher."
This is what she was hoping to get out of the course aside from a teacher training qualification:
"I'm hoping to get a good relationship with all my students, especially my form and their parents. In school, it wasn't the subjects that kept me coming in every morning – it was my form tutor. She was so beautiful inside and out and I want my students to think that of me."
Has she achieved what she wanted to?
"I love my form – they are an amazing group of kids. The relationship I have with them is so different to the relationship I have with other classes I teach. We are like a little family and that is so lovely. They keep asking me if I will be their form tutor next week and fingers crossed, I am. I'll miss them if I'm not!"
Looking back, what would Channei say to herself at the start of the programme, and what is her advice for future trainees?
"I would say make sure I schedule time for myself. I struggled a lot at first with my work/life balance. I found that my world was consumed with work – lockdowns and everything being closed did not help as I was either at home working or at work working. In the second term, I made a conscious effort to reduce my screen time. This greatly improved my mental health and also my teaching because I was less stressed."