Our people & culture
At Tilbury Douglas we know that great people make a great team. We work hard to find the best team members to join our company and work equally hard to provide a challenging and rewarding environment to motivate and bring out the best in them.
Our culture is at the heart of everything we do. It encompasses our core values, drives our behaviours and acts as our commitment to each other as colleagues and with our clients.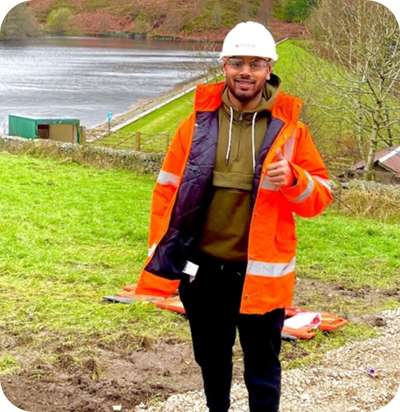 We are proud to have built a supportive and inclusive culture with a wide variety of backgrounds and experiences where everyone is empowered to be themselves and reach their full potential, fostering collaboration and inspiring everyone to achieve their personal best. We focus on development, flexibility, and wellbeing.
Diversity, inclusion and equality
We strongly believe that diversity, inclusion, and equality are key to the success of our company. It is about supporting our people, making everyone feel respected and valued.
Being inclusive means we all feel comfortable sharing our ideas and perspectives, because our differences are respected and valued. Everyone has a voice, and everyone will be heard. Every employee feels safe, accepted, and appreciated with an equal opportunity to grow and succeed at Tilbury Douglas.
Learning and development
We are passionate about providing opportunities for you to grow and develop both personally and professionally.
We value difference and don't believe in a 'one size fits all'. We recognise that people learn and develop in different ways. We also believe that learning from others is a key and powerful element in your personal development and in the progression of your career.
We encourage professional development in your role to ensure that further learning is progressed in a structured, practical, and relevant way to learn, grow, thrive, and achieve your career goals.
"Education is not the learning of facts, but the training of the mind to think" – Albert Einstein.
Career opportunities
At Tilbury Douglas in all our Early Career roles we offer a host of opportunities to work across different projects aligned with your skills, your interests, and your passions. You will work with and meet an array of qualified people who will help you take your career to the next step of your journey with us.
Wellbeing
We understand that wellbeing extends beyond physical health and at Tilbury Douglas we focus on optimising all aspects, including your mental health, giving our employees a more well-rounded and happier lifestyle.
Work takes up a huge part of our lives and has a big impact on our general happiness so that is why we offer a more flexible workplace, have mental health first aiders and lots of support and initiatives in place to ensure you are getting the right balance.
You may need support through any major life milestones and on this note we are here to provide information, advice, and guidance as well as an employee assistance programme to help address your unique career and life needs, no matter where you are on your wellbeing journey.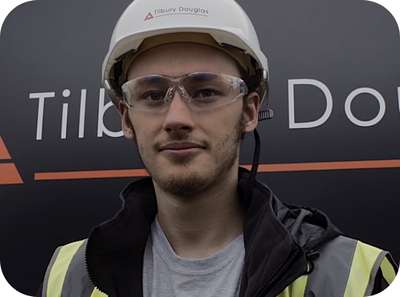 Volunteering
As a commitment that extends beyond our day-to-day business responsibilities and into our communities, we are proud all employees are given the opportunity to devote thousands of hours back into the communities we work amongst. We encourage all employees to participate in our 'Give a day of your time' scheme to volunteer two working days each year to charity or a local community cause.
Our history & future
Tilbury Douglas is a name with historic significance to many of our staff and customers, but importantly we are now looking to the future and this name will become synonymous with a modern high performing construction business.
We look forward to sharing with you many new and exciting developments, including our journey to Net Zero Carbon, use of Modern Methods of Construction, digital transformation, and commitment to long lasting social value, giving you more opportunities to learn and grow in this era of transformation and efficiencies.
Our commitment remains to continue delivering best-in-class service to our customers, and we look forward to working with you and your teams in the years ahead.
Benefits and rewards
We offer a range of benefits for all colleagues including a company discount scheme and the opportunity to purchase further benefits through the annual YouChoose scheme which is a one-stop benefits shop, allowing you to view your company-funded benefits and choose from other options designed to help you in key areas of your life.
Through our Anytime Awards there is a platform to recognise your colleagues who have demonstrated our company values going above and beyond – it's a simple way to say 'thank you' to a colleague for a job well done.
We hope you can see all the great things we do as a company and as an employer and for that reason we hope to welcome you to our team!