Research, research, research
Make sure you do your research – check out our Gradcracker hub.
Working in construction offers a vast array of roles and different career paths and opportunities – investigate what you want to do and where it can take you.
Visit our Gradcracker hub and gain a better understanding of what we do and the projects we work on and sectors we work in.
On the Gradcracker hub you can find our company values and employee profiles sharing experiences of apprentices and graduates who joined us in 2021.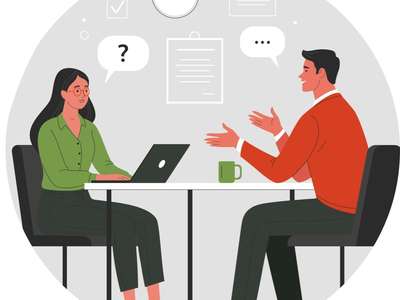 Know the role
Look at the criteria included in the wording of the job advert for what qualifications you need to apply against the role.
Read the job description – this may generate some questions at interview stage.
Think about why you want the role.
Don't make multiple applications
An important piece of advice is to not apply for multiple positions, instead compare your skills and experience with the job descriptions to determine which role would be best suited for you and apply for that position.
Attention to detail
If you decide to apply, take time over your application. Check your CV and see where you can more finely tailor your resume, as well as develop a solid pitch about why you are the leading candidate for the role. Check your CV for spelling and grammar. Common errors include not using capital letters, missing punctuation, incorrect spelling, and text speak.
Prepare and practise
Look at the job description and think about the questions you may be asked. Look at the essential and desirable criteria and think about examples where you have been able to demonstrate these.
CV tools & tips
If you need to review or compile a CV ready for the next steps, there are many free CV templates you can use like this.
What you should include in your CV?
The structure is flexible to your skill set and experiences. These are the sections you see within your CV:
Name
Contact details including email and mobile number. You can list your town/county instead of including your full postal address.
Add in a personal statement which should be no more than five sentences, explain who you are, why you are interested in this particular apprenticeship, what you can offer and your career aspirations. If you struggle with your personal statement, try to answer this question… how will you benefit Tilbury Douglas during your apprenticeship?
List any experience you have and any employment history in chronological order providing the most recent at the top.
If you have not had a paid job, this is a fantastic opportunity to discuss any unpaid or voluntary work you have under your belt. Detailing previous work experience is a great way of providing evidence of the key skills you have said you possess.
List your education and qualification including the names of where you studied along with the dates you were there. Provide the qualification and grades you achieved. If applicable put your A-levels before your GCSEs. Any modules studied during your A-levels and GCSEs that are relevant to the apprenticeship are also worth a mention.
Additional sections
Key skills – identify any abilities you feel you can demonstrate, provide a summary of your strengths. Some examples could be time-management, excellent verbal and written communication, working as part of a team…
Hobbies and interest – this can show how you utilise your time and what you enjoy doing – think about any relevant to the role
Should you provide a cover letter?
A cover letter could separate you from another equally qualified candidate, so it's important to have one ready to submit along with your CV.
Cover letters need to be brief, and should include the following:
An introduction of yourself and your skills
A summary of your experience
An explanation about why you want to work for Tilbury Douglas and why you are passionate about it
Prepare great questions for your interviewer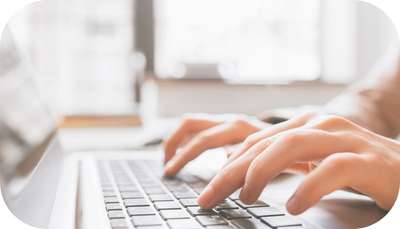 Don't dread the question of 'Do you have any questions for me?"; instead think about what you are going to ask and prepare some questions in advance.
Remember some may be covered during the interview itself so try not to repeat, as it may appear you have not been listening. Use this opportunity to ask thoughtful questions relevant to the role.
It is a great way to make a lasting impression and learn more as well as discovering any essential information about the job that you couldn't find out in job description or perhaps was information missing from the interview itself.
Prepare questions about the role, growth opportunities, the team you'd be working with, Tilbury Douglas, its goals, and competitors. This multidimensional approach is a great way to learn as much as possible during the interview and make a lasting impression on the interviewer.
You can also direct your questions at the interviewer gaining more information about their experiences – how long they've been working there, how they've grown professionally since joining or what their favourite thing is about working at Tilbury Douglas.
Questions about the company
Asking this type of question is a great way to understand the company's position within the market and learn more about its growth plans or competitors:
What does the onboarding and induction look like at Tilbury Douglas?
What are the biggest challenges facing Tilbury Douglas?
What's the company culture like?
Questions about the role
Asking these questions helps you better understand the employer's requirements and see if the opportunities they offer aligns with your expectations:
How is success measured for this role?
Can you tell me more about the team? How many people would I be working with?
Who would I report to?
Questions for the interviewer/s
At the end of your interview, you may want to ask the interviewer some questions about their experience at the company. Here are some example questions to consider:
If you could change one thing about Tilbury Douglas what would it be?
How has your role changed since you have worked at Tilbury Douglas?
What excites you most about the company's future?