Tilbury Douglas's sustainability strategy People, Planet, Performance (PPP) ensures a joined-up approach for our business to create and record sustainable value. PPP is a comprehensive approach to sustainability, providing clarity and governance to Tilbury Douglas project teams and customers.
A Comprehensive Approach
The purpose of the plan is to embed sustainability into our business practices for "business as usual". The design of it ensures an inclusive strategy, reconciled against key industry guidance and government social and environmental priorities. This includes;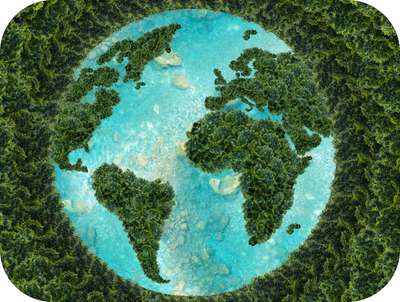 United Nations Sustainable Development Goals
2015 Paris Agreement
Social Value Act 2012
United Kingdom's 2050 Net Zero Target (2019)
Construction Industry Training Board
TOMs National Framework 2020
Construction Playbook
Net Zero Carbon
We are committed to achieving net zero carbon, not only in our operations and build but also in how we design developments to be utilised by the end user.
We benchmark our company wide emissions through the Carbon Reduce scheme. Independently audited by Achilles, Carbon Reduce enables us to monitor, measure and understand our carbon footprint and is pivotal to our carbon emissions reduction scheme. We achieved certification for 2020, our previous reporting year.
Carbon Reduction Plan
With the UK government setting a 2050 net zero target, the construction industry has an obligation to address its impact on the environment and be at the forefront of innovation. As a Tier 1 contractor, we understand the significance we can make to reducing emissions, not only during our projects, but through reducing emissions for our customers as well. Therefore, in 2020, we began formulating our Net Zero Plan, which will see us reaching our net zero ambitions ahead of the government's 2050 target. To support this, and in line with the PPN 06/21, we have created a Carbon Reduction Plan.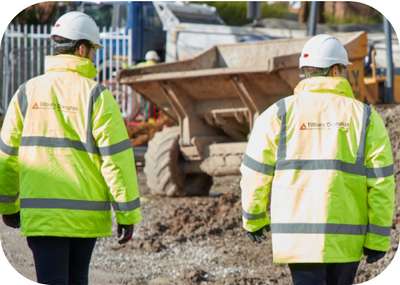 Social Value
Adding Value to the Community.
We are committed to giving back to the communities we work with. Whether through our apprenticeship programme, supply chain engagement or our volunteering efforts, we are passionate about contributing to the local economy and community.
We are proud to have delivered hundreds of vital projects across the UK, including new schools, hospitals, roads and other infrastructure – leaving a lasting positive impact on communities and lives.
MMC
Modern Methods of Construction are increasingly important to the future of the sector. The Government's 2025 Construction Strategy has set ambitious targets to reduce carbon, enhance sustainability and promote the use of 'smart' technology.
We are committed to the use and integration of Modern Methods of Construction in our business. Our Technical team uses collaborative technology to store standardised solutions and key supplier data. This data can be used to create a digital replica of a project – a 'digital twin'. This digital twin provides a fuller understanding of a facilities components, interfaces and modules. It also provides a better basis for managing the asset, understanding operational carbon usage and reducing whole life cost.
Offsite Manufacture
The use of digital technology also promotes the standardisation and harmonisation of the whole design and assembly process. Components are standardised, pre-manufactured and pre-assembled as far as possible off-site. The digital model process allows for a safer, more efficient site assembly, with minimum disruption to client operations. Data capture at every stage is then fed back into the digital model for future improvement.