We shape a better world
With more than 16,000 specialists, working across 90+ disciplines, with projects in over 140 countries, we make international team-working part of everyday life.

Our people have one core focus: to work together to shape a better world.
Arup brings together professionals from diverse disciplines and with complementary skills on a uniquely global scale. We have a healthy mix of people with very different perspectives and from many cultures, working together, learning from each other and generously sharing knowledge and ideas.
Our people exert a significant influence on the built environment and are the creative force behind many of the world's most innovative and sustainable designs.
Examples of these include the Sydney Opera House, Beijing National Stadium and Water Cube, Millennium Bridge, the Swiss Re Headquarters and the City of Manchester Stadium.
Explore the Extraordinary
Arup recruits over 400 graduates and interns in the UK every year and has vacancies in acoustics, architecture, bridges, building design, communications and systems, energy, environment, fire, finance, geotechnics and tunnelling, highways, intelligent transport systems, lighting, management consultancy, materials, quantity surveying, rail, risk management, site development, town planning, transaction advice, transport planning and water.
Talented people like you join Arup for the opportunity we provide to work on some of the world's most exciting projects, to develop a specialism of your own or simply to find your niche.
The chance to work with some of the world's leading experts, the range of professional opportunities, and the support and freedom for innovation means that we remain a magnet for many of the world's most skilled engineers and designers.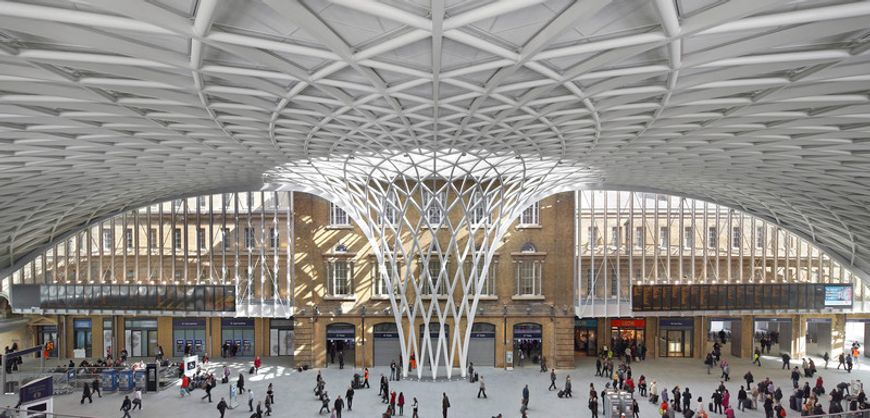 We are a member of the Gradcracker Five-Year Club
We have been a Gradcracker advertiser for at least five years. We recruit regularly and should still be doing so whenever it is time for you to apply for placements or graduate positions - make sure that you Follow us to be alerted to any of our new opportunities.