OUR APPROACH. SHAPED BY YOU.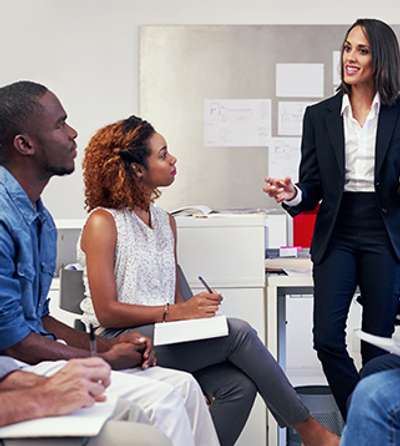 By ensuring we have the right client leadership, segmentation and structure in place, our Client Management team plays an essential role in our success. Whether you join us as a bid or claims manager, client relationship director or client management analyst you will work at the center of our organisation, helping to define and deliver our unique value proposition and overall approach to client consulting solutions.
The list of clients your work could potentially impact is extremely impressive. We work with 86% of the Fortune Global 500 and 89% of the Fortune 1000 (U.S.). We also advise more than two-thirds of the sponsoring employers and trustees of the top 100 corporate pension schemes in the U.K., and are the actuary to more than 300 defined benefit clients in Canada.
LIFE IN CLIENT MANAGEMENT
The key objective of our Client Management team is to ensure we are bringing our clients the best of WTW. This involves designing targeting strategies, developing long-term relationships with clients and insurance carriers, and conducting research for client servicing and consulting project delivery. It also means being the face of WTW in the marketplace.