CGG Subsurface Imaging has been awarded a three-year contract extension to continue operating a dedicated permanent reservoir monitoring (PRM) imaging center in Equinor's Stavanger offices. Equinor's asset teams analyze the 4D time-lapse seismic images delivered by CGG's imaging experts within days of acquisition in order to optimize production management and recovery from the Johan Sverdrup, Snorre and Grane fields in the Norwegian North Sea.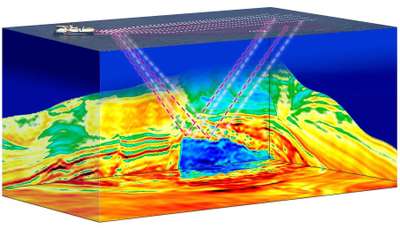 Managed out of CGG's Oslo office and located inside Equinor's offices in Stavanger, a dedicated team of CGG processing experts, working together with Equinor, will continue to deliver high-quality time-lapse 4D images to the Johan Sverdrup asset team within days of acquisition. By analysing these 'snapshots' of fluid flow through the reservoir during production, Equinor geoscientists will be able to optimise production management and hydrocarbon recovery.
CGG has performed the lion's share of full-scale PRM projects conducted in the industry to date, including Equinor's Snorre and Grane fields, since 2013 and 2014 respectively, and Johan Sverdrup since 2019. During that time CGG has consistently delivered high-quality 4D seismic products in very tight turnaround times.
Johan Sverdrup is one of the five biggest oil fields on the Norwegian continental shelf and is seen as one of the most important industrial projects in Norway over the next 50 years. The main drivers for PRM are increased oil recovery through better drilling efficiency and understanding of the reservoir; and production safety and environmental protection. Field recoveries have improved enormously in the past 20 years, but the world-wide average is still about 35%, which means that 65% is left in the ground. Equinor has announced it is targeting 70% recovery from Johan Sverdrup.
CGG's expertise in seismic monitoring and imaging also feeds directly into our extended expertise in CCUS and geothermal, which includes over 130 geothermal projects and support for the Sleipner, Troll, Weyburn, Pembina and Gorgon CCUS projects.