About Mace
Mace is an international consultancy and construction company, founded and built on exceptional people, a commitment to service excellence and an entrepreneurial spirit.
Mace is a £1.97bn company, with over 6,000 employees, operating from five global hubs and inspiring each other and our clients to innovate. Our vision is to be the industry leader in helping to shape cities and build sustainable communities. We strive to find better ways to deliver for our clients, communities and the construction industry. We constantly challenge the status quo, make the seemingly impossible possible, and will always do so.
Mace - Amazing achievements by exceptional people
At Mace, we are global experts in shaping the built environment. From development and consultancy, to construction and operations, we connect expertise across the entire property lifecycle to help our clients, people, communities and society achieve more than they believe is possible.
You can see our impact everywhere: from skylines that form cities around the world to the infrastructure that communities depend on to live, work and play. Over 30 years, our growth has been fuelled by an adventurous spirit and the relentless pursuit of a better way.
We have delivered iconic projects in the UK such as The Shard, the London 2012 Olympic and Paralympic Games and the Emirates Airline. We are currently working on impressive projects such as the Battersea Power Station and HS2. Internationally we have delivered projects such as the 2019 Pan-American Games and continue to work on exciting projects such as the Expo 2020 in Dubai.
As a graduate or undergraduate at Mace you get to choose what direction you take. You will deepen your knowledge, expand your skills, see the world and get to work with inspiring colleagues and influential clients.
Every day we're moving closer towards our vision: leading the way to a more connected, resilient and sustainable world. The built environment holds many of the keys to this future. In an industry that's too often been part of the problems, we're determined to create solutions. That's why, at the heart of everything we do, there's a purpose that drives us: to redefine the boundaries of ambition.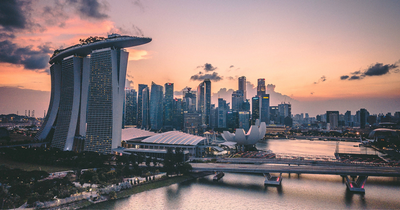 On behalf of our people, communities and society, we see every challenge as an opportunity to dream bigger and bring ambitions to life. Together, we find a way to unleash the potential within every place, project and person – inspiring the stories that shape our lives and change our world.
---
Diversity and Inclusion Strategy
Mace's ambition is to be an organisation that champions diversity and inclusion in every market, sector and geography we work in.
We want to create a culture of acceptance and inclusion across our business, where everyone who works for Mace feels that they can bring their whole self to work, every day.
Our strategy
Our refreshed three-year Diversity and Inclusion Strategy has a number of strategic aims, which in turn inform the six pillars that will guide and build our work towards creating an inclusive environment where everyone can be their authentic self and reach their full potential.
Creating a truly diverse and inclusive workforce is at the top of our agenda. Not only will it support greater understanding, broader and more agile thinking, it will create stronger, more productive relationships between colleagues and with our clients – helping us build a better perspective
We are a member of the Gradcracker Five-Year Club
We have been a Gradcracker advertiser for at least five years. We recruit regularly and should still be doing so whenever it is time for you to apply for placements or graduate positions - make sure that you Follow us to be alerted to any of our new opportunities.
Follow
Following