Our business is founded on key values which help us make the right decisions every day.
They reflect our ethos and aspirations for our clients and ourselves, encouraging strong partnerships and company growth, creating a positive and productive environment for all of us.
Our Values
Integrity, Honesty and Respect
Treating individuals with honesty and respect is first and foremost – no matter your job title, background, gender or colour; we'll treat you with respect and expect everyone at Partner Electronics to do the same.
Integrity ensures we do what is right – even if it's hard and unpopular. We seek the right decisions and solutions through which we can build trust, among our team and with our clients.
Learn, Teach and Grow
One thing which unites us at PEL is the joy of learning. Whether it's technical, professional or for personal development, there's always more to learn and we'll encourage you to keep exploring. We encourage the sharing of learning, passing new insights within the team and celebrating what we've learnt.
Proactive and Determined
Do you know how to find your own way? How to keep going when your progress has stalled? When you're working with ideas no one has explored before, you will come across barriers. Be proactive in your search for solutions and prepared for hard work!
Technical and Process Excellence
Striving for excellence is key, this is an ongoing process, and we are committed to continuous improvement.
Our standards are high, so we support our work with high-quality processes to guide, monitor and help us develop. If you're looking for an environment where you can stretch yourself, you've found it.
Communication, Communication, Communication
The value of communication can't be overstated, it's vital in all our relationships – clients, colleagues, bosses, and suppliers. Communicating your thoughts, worries and progress is essential; whether an email, phone call or chat, talking is the way forward – for all of us.
A great place to work for everyone
Work is a big part of our lives, and it's best for everyone if we're all engaged and motivated, wanting to be here. We'll provide the best environment for everyone by ensuring you are valued, given a clear purpose, and believing in what you're doing. Here you'll have the opportunity, environment, and support to thrive.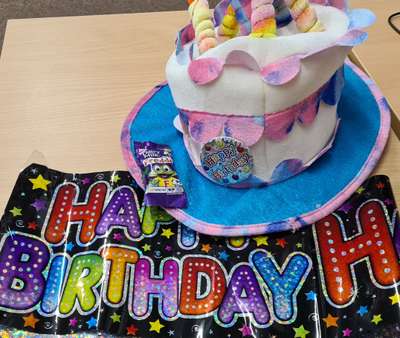 Our Culture
While our values tell you what is important to us and what drives the business, what does that feel like when you're in the office?
Well, we're committed to providing each member of our team with a positive and supportive environment in which to work. This means that, whether we're recruiting, training, or running our day-to-day business, we will encourage diversity and reject any discrimination, knowing that each individual makes our team stronger.
We're also building on our processes with a commitment to social responsibility and environmental protection – managing energy consumption, waste management, working with our suppliers to encourage sustainable practices and more. We're continually reviewing our environmental and social impact and encouraging our team to identify and support initiatives in these areas.
Community is deeply important to us at PEL. The community we've created within the office - with regular socials, birthday celebrations and opportunities to support individual interests - and the wider community, too. We encourage our staff to volunteer, fundraise and get involved in local organisations; and, as an organisation, provide support to Towcester Community Larder, Cancer Research UK, and Love in Action – Sponsoring Children's Education in Uganda.
A team to be part of – a team building futures