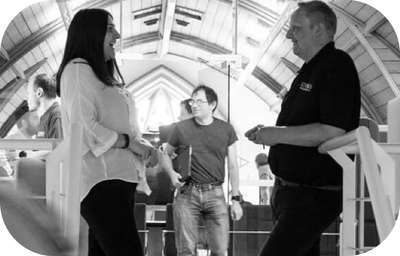 Atmos International offers employees a lifetime career in an environment they can be proud of. As we continue to grow we remain a family-friendly business with an outstanding team of over 195 professionals across the globe.
Passionate about our people
We believe that training and developing our employees is essential to the quality of services we provide to our clients. The extensive knowledge and skills we have acquired on thousands of pipelines are shared in regular internal training courses and as part of work practices. We encourage our employees to engage in training outside the company, ranging from MBAs to day courses.
Best Companies
We're proud to have achieved a high ranking score in the Best Companies Index as one of the Top 50 Technology Companies to Work for and one of the Top 100 North West companies.
Help protect the environment
At Atmos, we use the latest technologies to help pipeline companies run their operations safely and efficiently. What we do every day contributes directly to emission reduction and environmental protection.
Company values
Company values are the set of guiding principles and fundamental beliefs that help a group of people function together as a team and work toward a common goal. We want our values to be something that each and every Atmos colleague can live and breathe every day.
Fresh thinking

We're fresh thinkers. Since the day we began, innovation is central to everything we do. Whether it is developing great new products, delivering new services or processes, we go beyond expectations by pushing boundaries and accepting the challenge.

Being brilliant together

We achieve more when we collaborate. Our places of work should also be welcoming and fun to be in. Through great teamwork, supporting our colleagues and respecting each other, Atmos recognises that we can only be brilliant when we work together.

Maximising our potential

We're committed to going beyond expectations in everything we do. Whether this is our outstanding customer service, improving the ways in which we do things or by improving ourselves, we never stop learning.