Transportation via pipelines has a great economic advantage over railroad transport and much less noise disturbance to the environment, particularly when in remote areas. However, the abrasive nature of the product can cause erosion within the pipeline, further increasing the risk of a leak or rupture.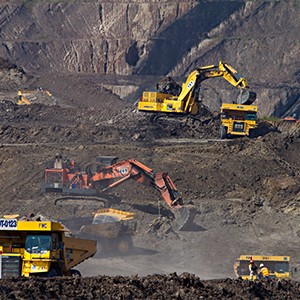 Water can be injected between product batches and if injected over a long period of time the pipeline hydraulics change, therefore affecting the conditions that the leak detection system has to work within. Furthermore, if the concentrate plant is at a very high altitude and it needs to be transported to a point lower in altitude, choke valves may need to be implemented to dissipate the pressure.
With all this in mind it's important that operators closely monitor pipelines for potential issues. Implementing a reliable and accurate leak detection system helps mining and slurry companies feel safe in the knowledge that they are striving to keep their commitment to protect the environment.
Leak detection
Pipelines have economic and environmental advantages, however, due to the abrasive products transported it can cause erosion and ruptures. To maintain environmental commitments, mining and slurry companies should look to implement a reliable and accurate leak detection system.
Operations management
To support our leak detection services we provide operations management tools that can be easily installed. Tools such as Atmos Trend and Atmos Data Manger can help pipeline operator's systems are running at all times and provides a stable interface to view multiple sources of information and data.
Maintenance
We understand that not all pipelines are the same and once a project is complete, changes can occur in the pipeline. Our team of skilled engineers are experienced in supporting with leak and theft monitoring, troubleshooting, tuning, software upgrades and 'health checks' of field instruments, SCADA systems and telecommunication systems.