The gas industry is expanding, fuelling industry, power plants, domestic homes, vehicles, and electrical power stations across the world. With this expansion comes the rapid building of infrastructure to accommodate the increase in gas being transported through gas transmission pipelines and networks, that can extend for thousands of kilometres across inaccessible terrain or subsea.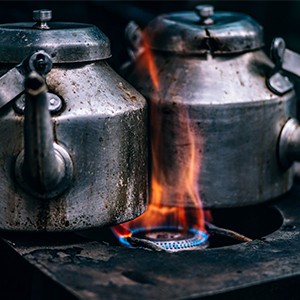 In the day-to-day running of transmission pipelines, operators need to be able to fulfil commitments to their customers. This includes ensuring security of supply, managing gas quality and invoicing accurately.
Leak detection
Gas pipeline operators need to be able to monitor the entire network with accurate information. Rapid detection of any gas pipeline leaks is critical to prevent any potential disasters.
Simulation
Many gas pipelines and networks have unmetered areas making it difficult to accurately track the pipeline's behaviour. Atmos Simulation Suite provides access to unmetered areas helping many gas pipeline operators save money and make better decisions.
Operations management
In a growing industry, gas operators need to understand where their products are at all times. Atmos Gas Management System (GMS), a web-based management tool, helps pipeline operators track transportation contracts across their network contract nomination, stock account, stock management, gas balance management/reconciliation and reporting.
Maintenance
We understand that not all pipelines are the same and once a project is complete, changes can occur in the pipeline. Our team of skilled engineers are experienced in supporting with leak and theft monitoring, troubleshooting, tuning, software upgrades and 'health checks' of field instruments, SCADA systems and telecommunication systems.
Is your pipeline multi-phase?
Due to the combined mixtures, multi-phase pipelines are more likely to have a reaction and cause corrosion which can lead to pipeline ruptures and leaks. Detecting these leaks quickly and locating them accurately is essential to protect the environment and minimise product losses.