The first stage in our application process.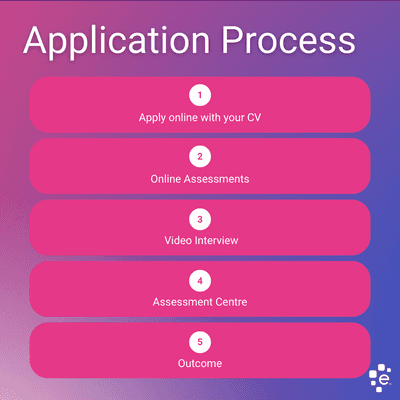 All applications are managed online. You can find live opportunities posted right here in Gradcracker. When you find a role of interest, all you need to do is hit apply.
We'll then ask for a CV, some basic personal details and a few questions. Cover letters are not mandatory.
Our Top Tips:
Have a good look around our Gradcracker Hub to research ahead of an application.
Format, grammar and layout are important. Take the time to build a strong CV fit for purpose.
Show passion for the opportunity you're applying for. If you can't convey this consider whether you're applying for the right role.
Check the application deadline on the company website. Don't miss this.
Utilise your Employability team. Many Colleges and Universities have a dedicated team to help you with applications. Use them!