Our Civil and Infrastructure teams provide a comprehensive service including master planning, detail design and transport planning. This is an integral part of our overall service and we take full advantage of the synergies and opportunities flowing from a coordinated engineering approach to give our clients the best possible designs for acquisitions and developments.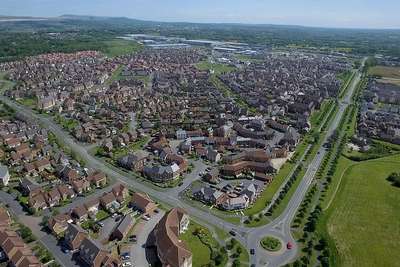 Our objective is to realise the maximum potential of sites in sympathy with environmental standards and planning constraints as well as the wider community. Our aim is to create sustainable environments for enjoyment now and into the future.
Intelligent Flood Risk Assessments are increasingly the key to unlocking difficult sites and realising maximum asset value for our clients whilst ensuring safe occupancy and protection of buildings. We excel in the design and development of innovative Sustainable Urban Drainage Systems and liaise directly with the Environment Agency and Local Environmental Offices to achieve targeted and cost-effective design solutions.​
State of the art software tools are employed to maximise economy in ground modelling design for earthworks and highways, site wide drainage schemes and highway design. We are experienced in technical negotiations with water and highway authorities as well as detailed design of adopted and private drainage and highway works.