Stantec has been named one of Corporate Knights' 2020 Global 100 Most Sustainable Corporations in the World. The annual ranking acknowledges companies that implement responsible business practices based on environmental, social, and governance (ESG) indicators. Global 100 companies represent the top 1% in the world on sustainability performance.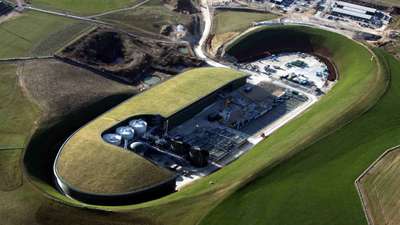 The rankings were announced January 21 during the World Economic Forum, held in Davos, Switzerland. For 2019, Stantec ranks 57th overall. Stantec has also been named one of Canada's Best 50 Corporate Citizens by Corporate Knights on seven occasions.
"We're honoured to be named to the Global 100 this year, and I hope that everyone who is part of this organisation is as proud as I am," says Emree Siaroff, Stantec's Chief Human Resources Officer and a member of the organisation's Executive ESG Committee. "At Stantec, we're driven to make communities better, and this ranking illustrates our commitment to sustainability. We're an organisation where the best and brightest combine their skills and expertise to make a lasting impact on our world. This is another reason why we are simply a great place to work."
The leading ranking of corporate citizenship, Corporate Knights ranks companies based on key performance indicators covering resource conservation, employee management, financial management, clean revenue, and supplier performance. Ranking is based on publicly disclosed data. To determine the ranking, Corporate Knights analysed 7,395 companies against global industry peers.
"Sustainability is core to Stantec, from the impact of our operations, to our philanthropy, to the services we provide to clients," says Carrie Sabin, Stantec's sustainability director. "We are proud of our long history of being listed on Canada's Best 50 and are thrilled to now be recognised on the Global 100. This recognises Stantec's strategy to address climate change impacts, our progress on gender equality, our investment in innovation, and our commitment to health and safety."