Stantec is delighted to launch its Neurodiversity UK Employee Resource Group (ERG) to support neurodivergent employees and their families. The ERG will raise awareness, provide a safe and supportive space, and an employee voice to challenge the business and define its strategy.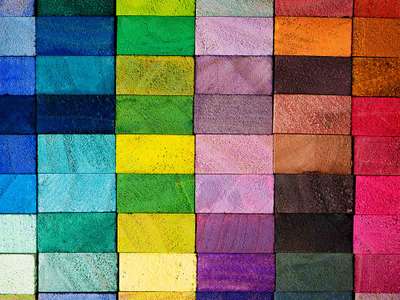 The Neurodiversity UK ERG was set up to represent neurodivergent employees and those with neurodivergent children and family seeking support in the UK. Neurodiversity includes, but is not limited to, Autism, ADHD, Dyslexia, Dyscalculia, Tourette's, Dyspraxia, Delayed Language Development and Acquired Brain Injury. The ERG supports everyone who identifies as neurodivergent, whether they are self or formally diagnosed. It will provide support globally where possible and plans to work with future Neurodiversity ERGs as they are established throughout Stantec globally.
The group was established following an internal Inclusion and Diversity (I&D) awareness month, 'Inclusion May', which raised awareness of Stantec's I&D programme in the UK. The campaign launched the use of Inclusion Moments across all meetings, a practice that is now being continued.
An Inclusion Moment is a short education opportunity and a way to start meaningful conversations about inclusion and diversity while contributing to building a truly inclusive workplace at Stantec. The one-slide Inclusion Moments are incorporated into meetings and support Stantec's mission to create an environment for colleagues and clients that is welcoming, safe, supportive, and free of judgement—a place where people feel comfortable and empowered to do their best work, because they're free to be their truest selves. Stantec is using the Inclusion Moments to raise awareness of the different skill sets, strengths and attributes its diverse talent bring to the global business.
Activities being led by the Neurodiversity UK ERG include developing a Neurodiversity Inclusion Moment, awareness presentations, further Inclusion Moments, an office re-design project to ensure its UK facilities are inclusive, and an office strategy to support all aspects of inclusion. The ERG will also seek opportunities to partner with charities and clients to support wider I&D programmes across Stantec's UK operations, projects, and sites.
Jo Whittington, chair of the ERG says, "The new Neurodiversity ERG is an incredible opportunity for change, moving towards creating a working environment that enables difference and breaks down barriers. Neurodivergent people literally think differently which can be a significant advantage, but this can only be realised when the individuals are enabled to make use of their strengths, instead of constantly trying to overcome challenges. We are very excited to have created this ERG made up of neurodivergent colleagues and neurotypical advocates working together to develop a greater understanding of the benefits of difference within the workplace."
Globally, Stantec supports a wider range of ERGs including race, disability, indigenous populations, and service veterans. In the UK, Stantec has a Women@Stantec, and a PrideUK@Stantec ERG and the UK ERGs feed into the I&D Council.