Stantec has joined Neurodiversity in Business (NiB) as a founding member. NiB is a new organisation which will function as a business-led industry forum to support neurodivergent individuals in the workplace. It will share industry good practice on neurodivergent recruitment, retention and empowerment. NiB's vision is to foster a corporate environment where neurodivergent people are understood and form an invaluable part of the work culture. Between 15-20% of the population are estimated to be neurodivergent—around 10-13.5 million in the UK—yet just a small proportion of this group are in any form of employment.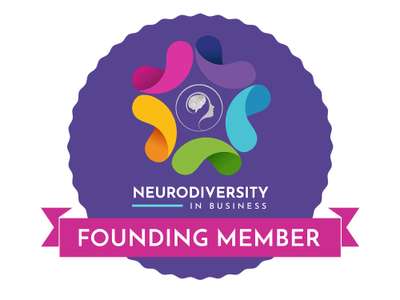 Stantec UK set up its Neurodiversity Employee Resource Group (ERG) last year to represent neurodivergent employees and those with neurodivergent children and family. Neurodiversity includes, but is not limited to, Autism, ADHD, Dyslexia, Dyscalculia, Tourette's, Dyspraxia, Delayed Language Development and Acquired Brain Injury. The ERG supports everyone who identifies as neurodivergent, whether they are self or formally diagnosed, and it welcomes allies who can support and advocate for the neurodiverse community. Stantec's vision is to celebrate and embrace the unique minds and strengths of neurodivergent colleagues so that everyone can be their authentic selves.
Gill Blandin-Ellis, Human Resources Director, and sponsor of Stantec's Neurodiversity ERG said: "We're very proud to be a founding member of NiB and look forward to pooling our resources with other companies to improve practices and lead the way in supporting our neurodivergent employees. At Stantec, we already have good practices in place and are committed to continuously improving not just what we do, but how we do it, including recruitment and retention through improved processes and accommodations. The last two years have been hard on everyone, and we believe the support, empathy and compassion of our ERG and the wider Stantec community have helped to support our neurodivergent colleagues. We're excited to play an active part in the movement that is creating employers who will not only accommodate neurodivergent employees, but positively welcome them."
Other initiatives include ensuring that Stantec UK's offices are thoughtful and accommodating for neurodivergent colleagues, which in turn brings benefits for all employees. Inclusion, accessibility, and neurodiversity were significant factors in the design of the recently opened new London office, including acoustics, colours, transition, and sensory aspects.
NiB was launched at an event hosted at the Houses of Parliament on 22 March. The new organisation has an array of close partnerships with leading organisations in the neurodivergent ecosystem including: Auticon, Ambitious about Autism, the ADHD Foundation, the British Dyslexia Association, Caudwell Children's Charity, Diversity and Ability, Do-IT profiler, Genius Within, Lexxic, National Autistic Society, and many more.
Stantec joins NiB as a founding member alongside Accenture, ARM, AstraZeneca, Capita, Deloitte, Hiscox, IBM, Kimberly Clark, KPMG, Lloyds Banking Group, Metro Bank, NatWest, Network Rail, Openreach, Oracle, Orange, Rolls Royce plc, Sky, TalkTalk, The Open University, Unilever, Virgin Media/O2 and others.