Stantec, a global leader in sustainable design and engineering, has been named to Forbes' inaugural list of the World's Top Female-Friendly Companies in 2021. Stantec ranked 164 out of 300 companies. Forbes developed the list with Statista, a leading statistics and industry ranking provider, using responses from surveys of approximately 85,000 women around the world.
"We're honored to be recognised by Forbes as one of the World's Top Female-Friendly Companies," said Asifa Samji, Stantec's Chief Human Resources Officer. "At Stantec, we strive to create a welcoming, accepting, safe, and supportive culture where everyone can bring their whole selves to work. This recognition inspires us to push even harder to foster a workplace based in respect and inclusivity."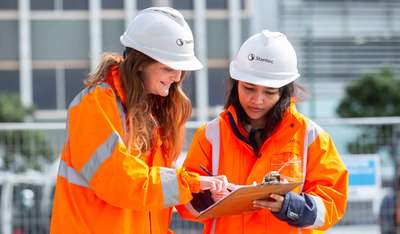 To compile the list, Forbes and Statista invited 85,000 women in 40 countries to evaluate their companies on criteria such as pay equity and parental leave. Leadership, structure, and public engagement were also taken into consideration. Additionally, Statista asked women to assess how companies use their platforms and marketing messages: to promote gender equality or to perpetuate negative stereotypes?
The survey was conducted anonymously through online panels, which gave participants the ability to openly state their opinions of their respective workplaces and indirectly rate other organisations within their industries.
A commitment to building an inclusive workplace
Forbes' latest recognition for Stantec follows a series of company milestones related to inclusion, diversity, and equity. The company was also named by Forbes as one of America's Best Employers for Diversity in 2021, one of America's Best Employers for Women in 2020, one of Canada's Best Employers in 2020 and 2021, and one of the World's Best Employers in 2020.
For the past two years, Stantec has also been named to the Bloomberg Gender-Equality Index. Earlier this year, the firm launched the Stantec Equity & Diversity Scholarship to provide people in historically underrepresented and Black, Indigenous, people of color (BIPOC) groups with financial aid, contributing to the creation of a critical mass of talented students that will fully represent the industry.