QinetiQ commercial are a group of deal making experts who specialise in building great contracts that work for both QinetiQ and our customers. We solve complex problems on current contracts, and grow our business by supporting change.
Who we are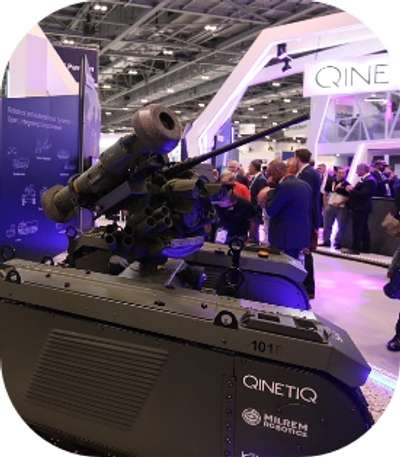 The commercial function sits in Business Development and serves the whole business. We sit in headquarters as a central function, but some of our staff are dedicated to specific projects.
Our commercial graduates serve in a series of 6 month placements which would be spent offering commercial support in and around one of the business units, or within our deployable pool serving one of our portfolios or major projects. We also support time for our graduates in adjacent functions like; sales, supply chain & procurement or legal.
What we do
The QinetiQ Commercial team support the generation of new business, and management of contracts that have been won by the company. We advise on deal structure, support and lead negotiations, and we help ensure that the business is aware of the risk and reward balance of entering into a deal. We also support contracts generation, manage disputes, changes, and exit of contracts.
Who our people are
The QinetiQ commercial team are a group of professionals. We typically train newcomers in house with our own bespoke training programmes underpinned with industry recognised accreditation. We have a mixture of characters, and depth of capability in our function giving room to learn and grow in our ranks. The people who make great commercial members are individuals who have legal skills, analytical skills, good interpersonal and communication skills, can problem solve, and can operate as leaders.