The QinetiQ Software discipline supports a broad range of our capabilities from designing submarines to providing cyber-security services, and is at the forefront of developing innovative software solutions to meet the demanding requirements of our customers and partner organisations.
Who we are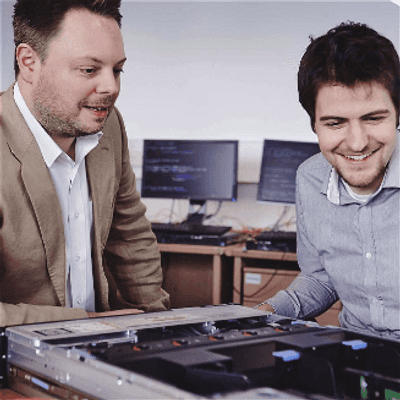 We are a group of professional software developers and engineers who work across the land, sea, air and space domains of the business. We use the latest software development technologies and techniques to develop innovative software solutions.
What we do
At QinetiQ we develop a broad range of research & development, products and services from mission systems to simulation & training. Software Engineering encompasses everything from engineering embedded, real-time systems to developing cloud-based software services. We work in multidisciplinary teams to develop complex systems for cutting edge applications such as autonomous vehicles, high end cryptography and high precision satellite navigation.
We're involved in some of most challenging, high profile science and technology programmes in the UK and overseas.
Who our people are
The Software discipline is made up of a wide variety of people from graduates enrolled in the Early Careers programme, through to our subject matter experts, software architects and technical leaders.
We come from a variety of STEM related backgrounds, with engineers, scientists and mathematicians represented amongst our ranks.