The QinetiQ Specialist Engineering Discipline consists of industry experts who are distributed across the UK and abroad, serving the highest quality service for both QinetiQ & our customers.
Who we are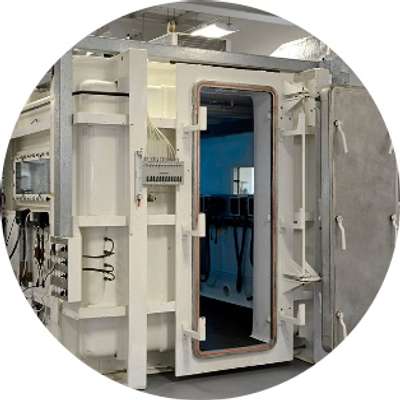 The Specialist Engineering (SE) discipline includes three Groups that focus on Safety Engineering and Assurance, Trials Management, and Ordnance, Munitions and Explosives (OME) Management. These groups require expertise in delivering highly regulated capabilities, where specific legislation affects what we do and the authorisation required to do it.
Skills in these areas are normally rare to find and training with employment in Specialist Engineering will assure a successful career path as the skills will continue to be in very high demand.
What we do
Safety Engineering can deliver independent, essential safety and environmental management services across the entire acquisition life cycle to all programmes and projects.
Trials Management focuses on providing suitably qualified and experienced personnel (SQEP) to plan and execute hazardous Test and Evaluation (T & E) activities across the Air and Land Weapons ranges.
Ordnance Munitions and Explosives (OME) specialise in the provision of SQEP to support the Ammunition and Firearms Management domains, along with personnel to plan and execute demilitarisation tasks for ordnance and weapon disposal.
Who our people are
The QinetiQ specialist engineering team are some of the best in the business to deliver specialist knowledge and skills. With approximately 240 scientists, engineers and technicians, across our safety engineering, trials management & OME teams, mean we have created a thriving & healthy space for our new recruits to grow and develop their skills.