At QinetiQ, we are committed to attracting and retaining the best talent in the market and our salary, benefit and reward scheme is designed to making sure we achieve just that. Our reward scheme also means that you can share in the company's success, as well as be rewarded for your own.
We offer a highly competitive salary and benefits package to all our employees: our basic salaries are very attractive as we constantly review what's happening in the market.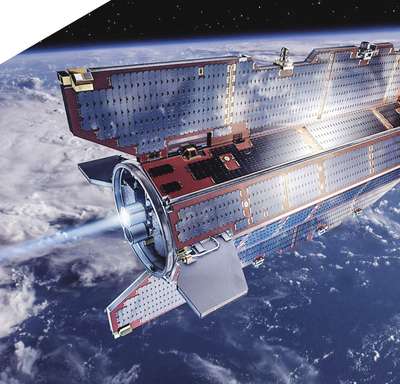 Your Benefits - an overview
As a QinetiQ employee, we'll give you access to a great range of Flexible Benefits and Employee Savings.
We use an external provider to host our 'Benefits+' system; the internal, online tool which makes browsing the Flexible Benefits we offer and taking advantage of the hundreds of discounts available to you, quick and easy to do. The system is accessible outside of the QinetiQ intranet, which means our employees can save money whilst shopping online at the weekends, or browse their flexible benefit options in the comfort of their own homes.
Flexible Benefits
We recognise that saving money is important to everyone; that's why we offer our employees a range of flexible benefits which can be tailored to meet an employee's family needs and budget. We have ensured that all of the prices offered are at a competitive rate.
The range of flexible benefits that we offer include:
Childcare Vouchers – this tax efficient benefit helps with the cost of childcare or after school clubs.
Annual Leave – want more time for you? Employees can buy up to five days more holiday a year with this benefit.
Health Cash Plan – go private with your healthcare and get cash back for it. The cover is far reaching, including dental, optical or even acupuncture costs.
Private Medical Insurance – Employees can insure themselves and their family at discount rates for PMI.
Health Screening – need a Health MOT? Our employees can take advantage of a comprehensive health check through a tax efficient route.
Dental Insurance – want to be able to manage your dental costs without having a big bill? Dental insurance offers our employees the ability to pay monthly and recover their money. Cover levels range to help employees choose a plan that suits their family's budget.
Personal Accident Insurance – Accidents happen at any time. This is a 24/7 worldwide insurance which that can provide employees with a tax free lump sum should the unexpected happen.
Annual Travel Insurance – QinetiQ employees can get their annual travel insurance for Europe or Worldwide cover at a discount rate. Winter Sports and Volcanic Eruptions included.
Payroll Giving – want to do more for the community? This benefit allows our employees to donate to their favourite charity/charities each month via payroll.
Group Personal Pension Plan (GPP) – Pensions are one of the most important and valuable benefits available to you; all new employees are automatically enrolled into the QinetiQ GPP plan.
Gourmet Society – the opportunity to buy up to 4 cards that enable you (or close family and friends) to have up to 50% of meals out at selected restaurants or up to 40% off cinema tickets.
Employee Savings
Employee Savings are available to all of our employees all year round, and are a range of discounts and offers at top high street brands, on a range of products and services.
From savings such as up to 17% off at Apple to 5% off your food at Sainsbury's, the Employee Savings we offer is a quick and easy way for our employees to save money every day.